Mumm Grand Cordon mathusalem
Mumm Grand Cordon's revolutionary bottle honours the past in a future-forward spirit: the iconic red ribbon is molded directly in the glass achieving a technical feat. Epitome of the House's signature style, Mumm Grand Cordon expresses all the nuances of the Pinot Noir grape variety from the Champagne region of France. They are sourced from more than 100 crus for a bold, rich wine that subtly balances the power and structure of Pinot Noir with the elegance and minerality of Chardonnay and the fruitiness of Meunier. A portion of the reserve wines in this cuvée are aged in oakvats bringing even greater aromatic complexity. Toasting milestones, personal achievements or simply celebrating friendship with an improvised get-together, the exceptional fresh intensity of Mumm Grand Cordon champagne evokes the exhilaration of life's most unforgettable moments.
See more
To the eye

A golden robe of enticing brilliance, energized by an exuberant stream of fine, persistent bubbles.

On the nose

A bracing, expressive nose: notes of ripe peaches, apricots and pineapple cascade from the glass. The aromatic richness and complexity are underscored by touches of vanilla and pastry, dried fruits, yeast and honey.

On the palate

Each sip of this structured, vinous champagne unleashes intense and complex flavors of fresh fruits, before morphing into a long finish that is both powerful and fresh.
A WORD FROM OUR CELLAR MASTER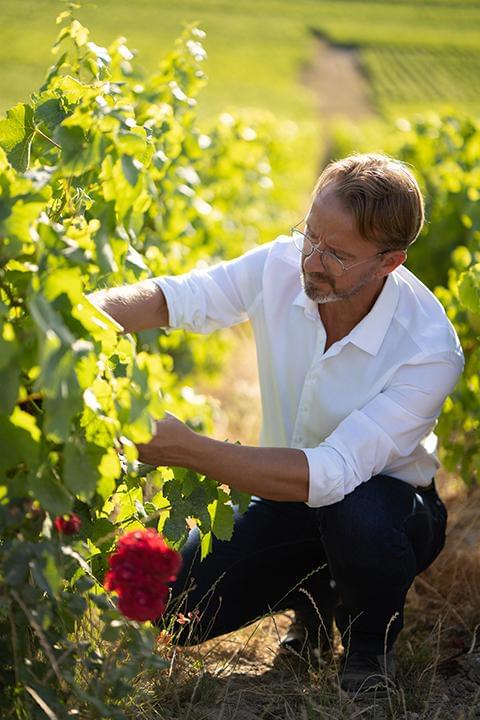 The originality of this cuvée leaves no one indifferent. Mumm Grand Cordon embodies all the pleasure, power and elegance of Pinot Noir.
BREAKING NEW GROUND TO REVEAL THE ESSENCE OF PINOT NOIR
The story of Maison Mumm is one of legendary terroirs and of a bold, distinctive grape: Pinot Noir.

With its power and rich, elegant fruit, the black grape takes pride of place in the House's classic blends, to which Chardonnay and Meunier grapes add their inimitable floral and fruity notes.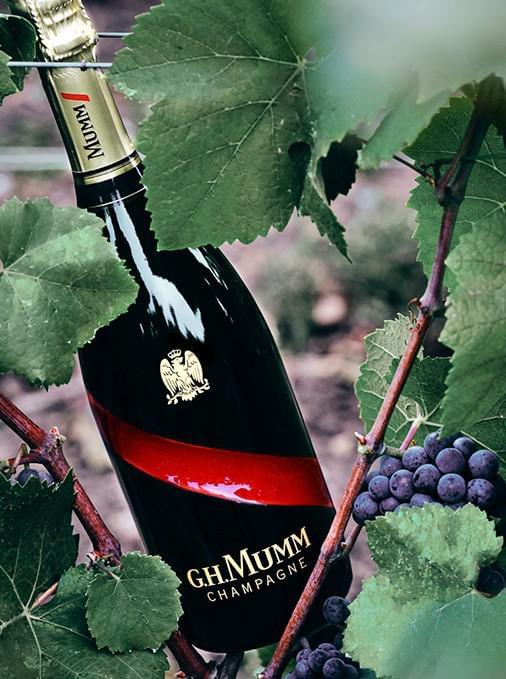 The originality of this cuvée leaves no one indifferent. Mumm Grand Cordon embodies all the pleasure, power and elegance of Pinot Noir.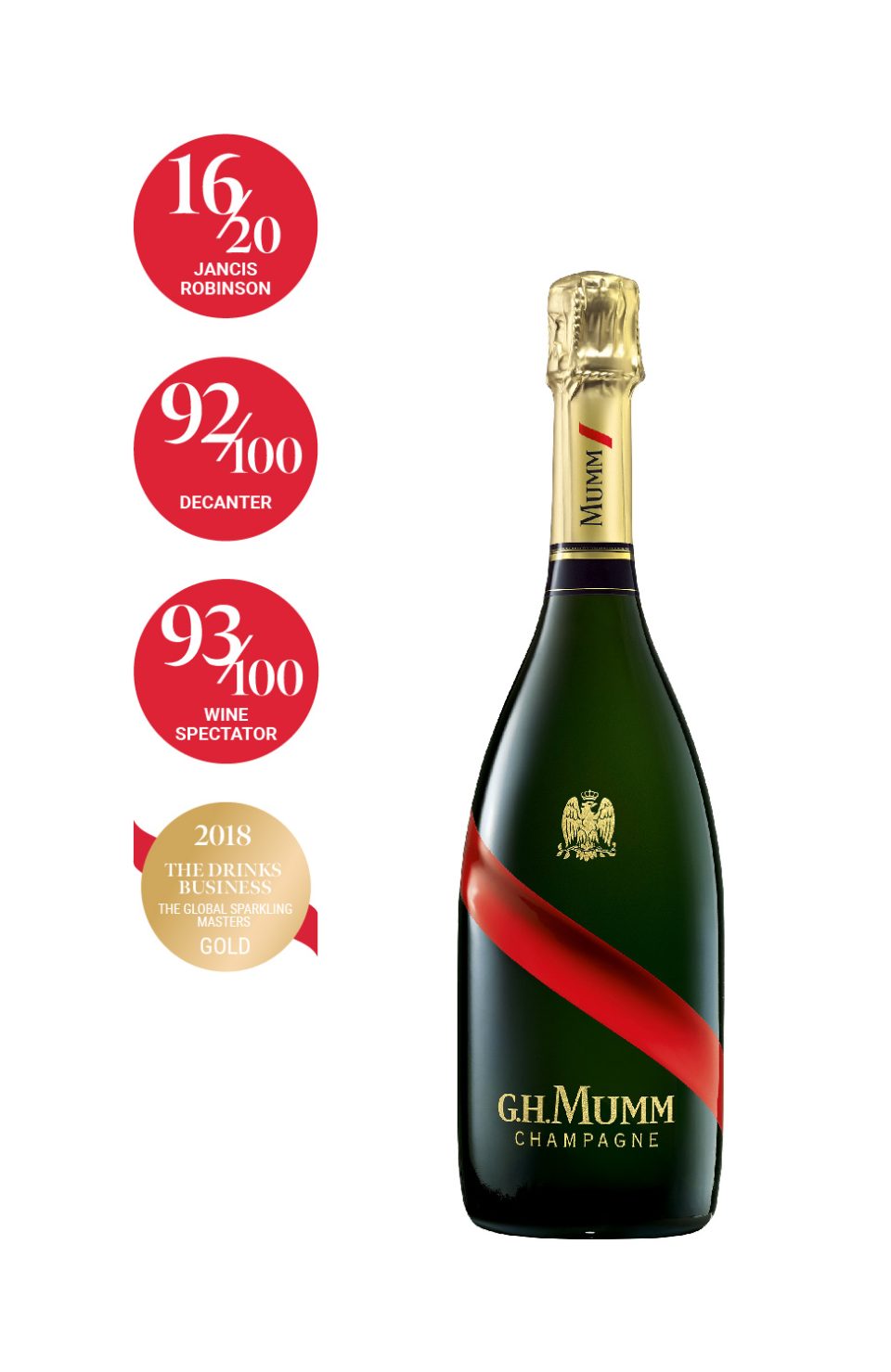 A versatile wine, for the aperitif and for casual moments, but it can also accompany some interesting meals.


paolo basso – world best sommelier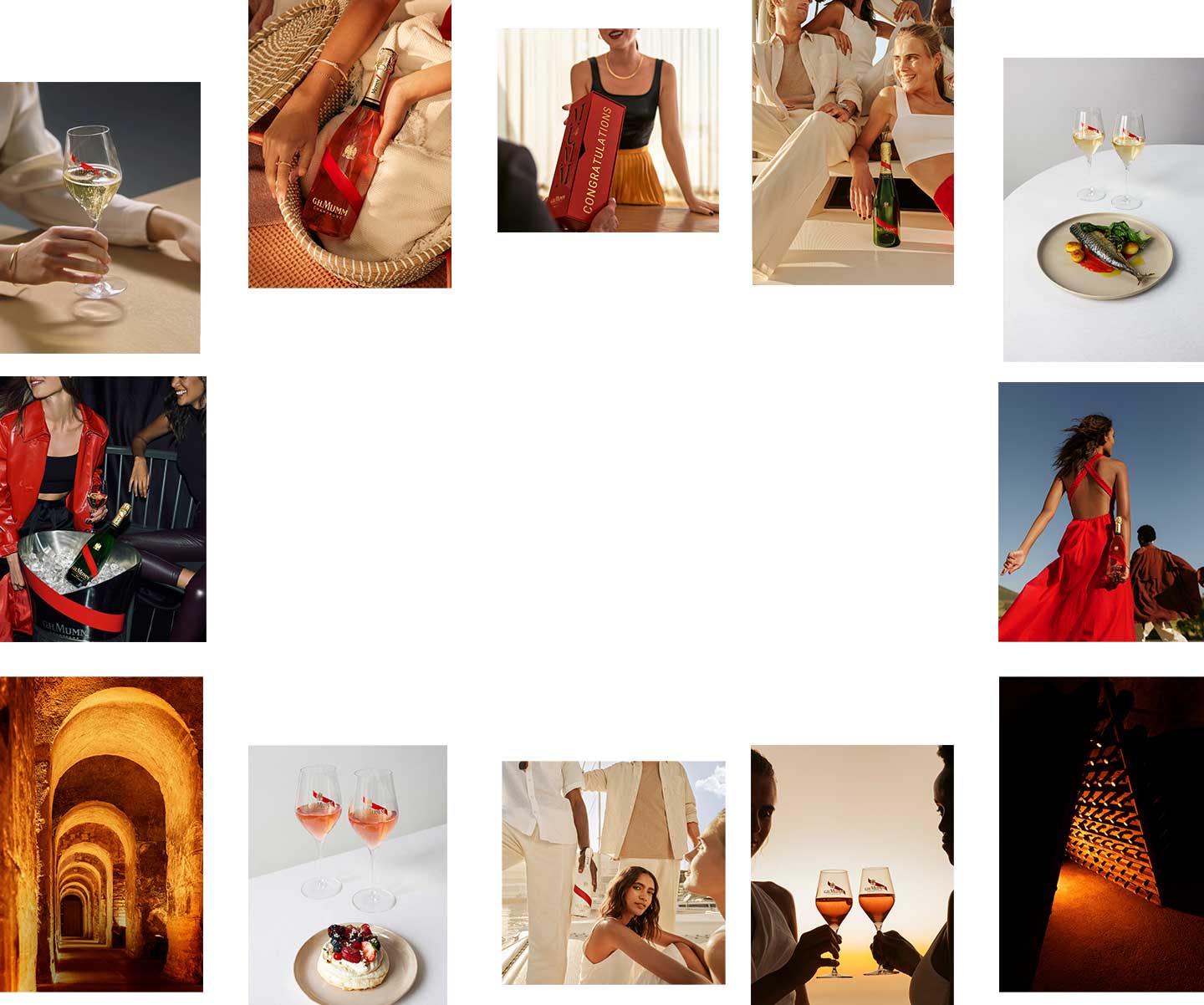 TASTE EXPLORER
DISCOVER
MAISON MUMM'S
UNIVERSE
Let yourself be inspired, from delicious
ideas for a special occasion to learning
more about champagne.
explore
explore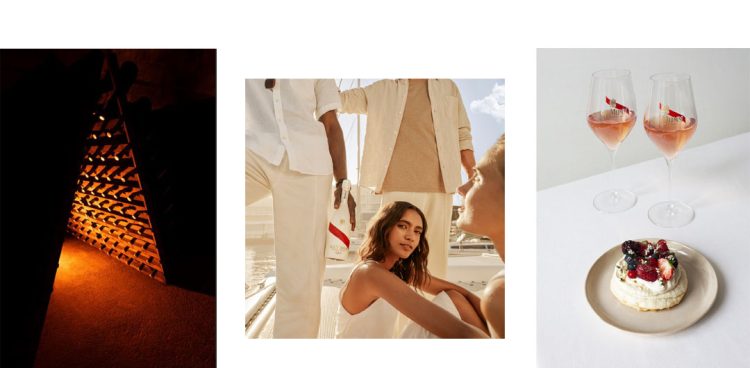 Behind the cuvée
Behind the cuvée
A desire to celebrate the past while pushing beyond the possible led to the creation of Mumm Grand Cordon, a cuvée presented in a revolutionary bottle created in collaboration with a renowned designer.

Conceived without a label (a technical feat and a first for Champagne) the bottle features the iconic red ribbon engraved directly into the glass of the streamlined flacon, distinguished by its slender neck and harmonious lines.

Lighter than any other, the Mumm Grand Cordon champagne bottle is made with 75% recycled glass.