Oysters with cucumber water
Oysters with cucumber water
Oysters, Cucumber Water And Green tomato
People

For 2

Preparation Time

45 minutes

Winery Pairing

Grand Cordon
INGREDIENTS
8 oysters 'n°2 spéciales'
1/2 cucumber
1 green chili
1 green tomato
1 tablespoonful olive oil
1 green onion
Salt & pepper
Juice of 1/2 lemon
Recipe
Finely dice half of the cucumber.
Put the rest of the ingredients except the oysters into a blender.
Mix for 2 min, then filter using a coffee filter and season with salt and pepper.
Open the oysters and throw away the first water.
Season with the cucumber water and green tomato. Place a little finely diced cucumber.
Serve chilled.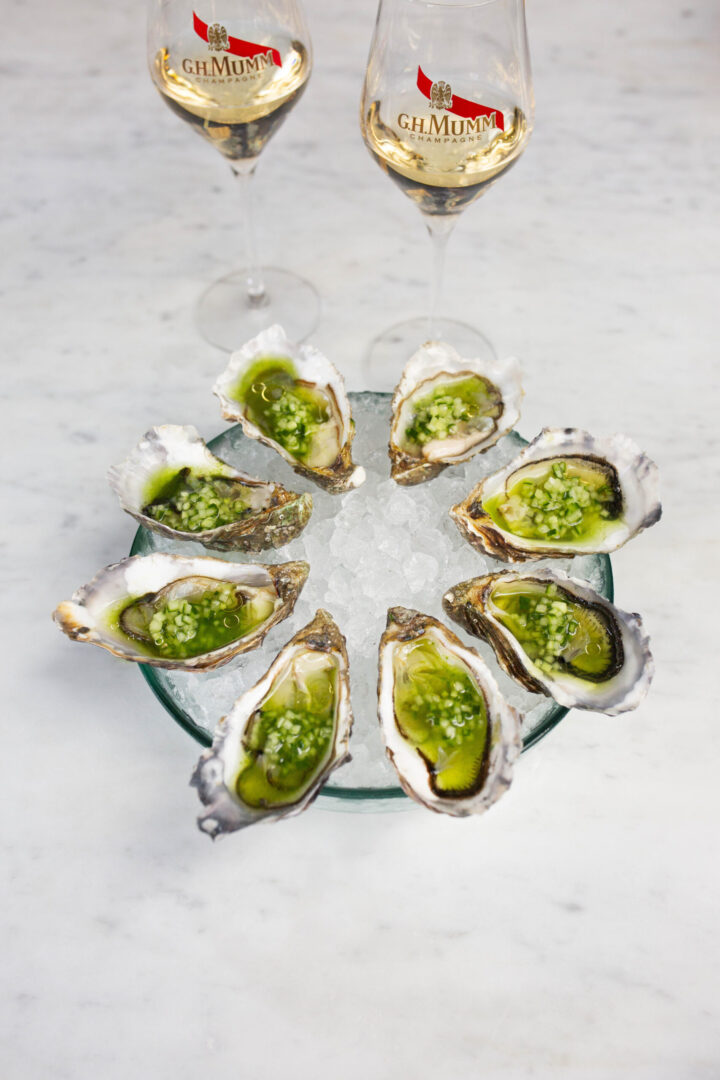 Mumm Grand Cordon
Toasting milestones, personal achievements or simply celebrating friendship with an improvised get-together, the exceptional fresh intensity of Mumm Grand Cordon champagne evokes the exhilaration of life's most unforgettable moments.
Discover the Cuvée
Discover the Cuvée