Razor clam & nectarine
Razor Clam And White Nectarine Ceviche
People

For 2

Preparation Time

45 minutes

Winery Pairing

Grand Cordon
INGREDIENTS
8 razor clams
1 shallot
4 tbsp olive oil
1/2 lemon
1/2 white nectarine
Salt & pepper
Baby shoots or flowers
Recipe
Step 1. Razor clams
Open the razor clams with a knife, detach the muscle from the shell and remove the part containing the sand sac.
To facilitate the task, you can steam them for 2 min so that the razor clams open more easily.
Cut the razor clams into 3 or 4 and set aside in the fridge.
Step 2. Marinade
Finely chop the shallot, finely dice the nectarine, add the razor clams with a dash of lemon juice, a pinch of salt, pepper and some olive oil.
Step 3. Plating-Up
Place an empty shell on a small plate and add the razor clam and nectarine ceviche, garnish with a few shoots and serve chilled.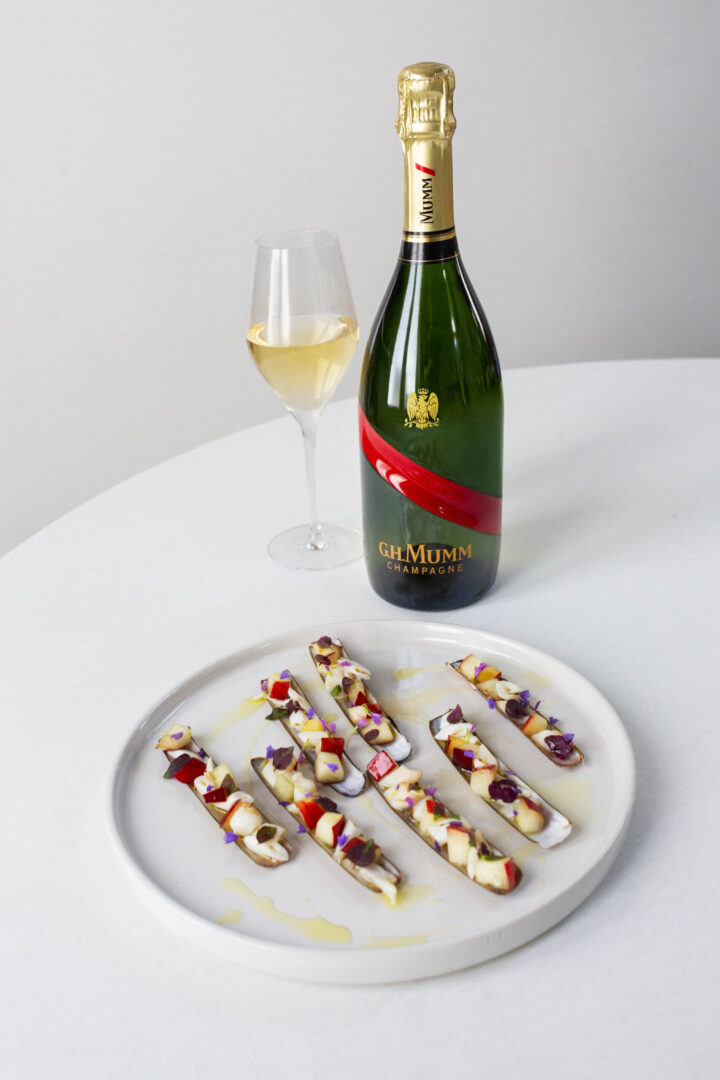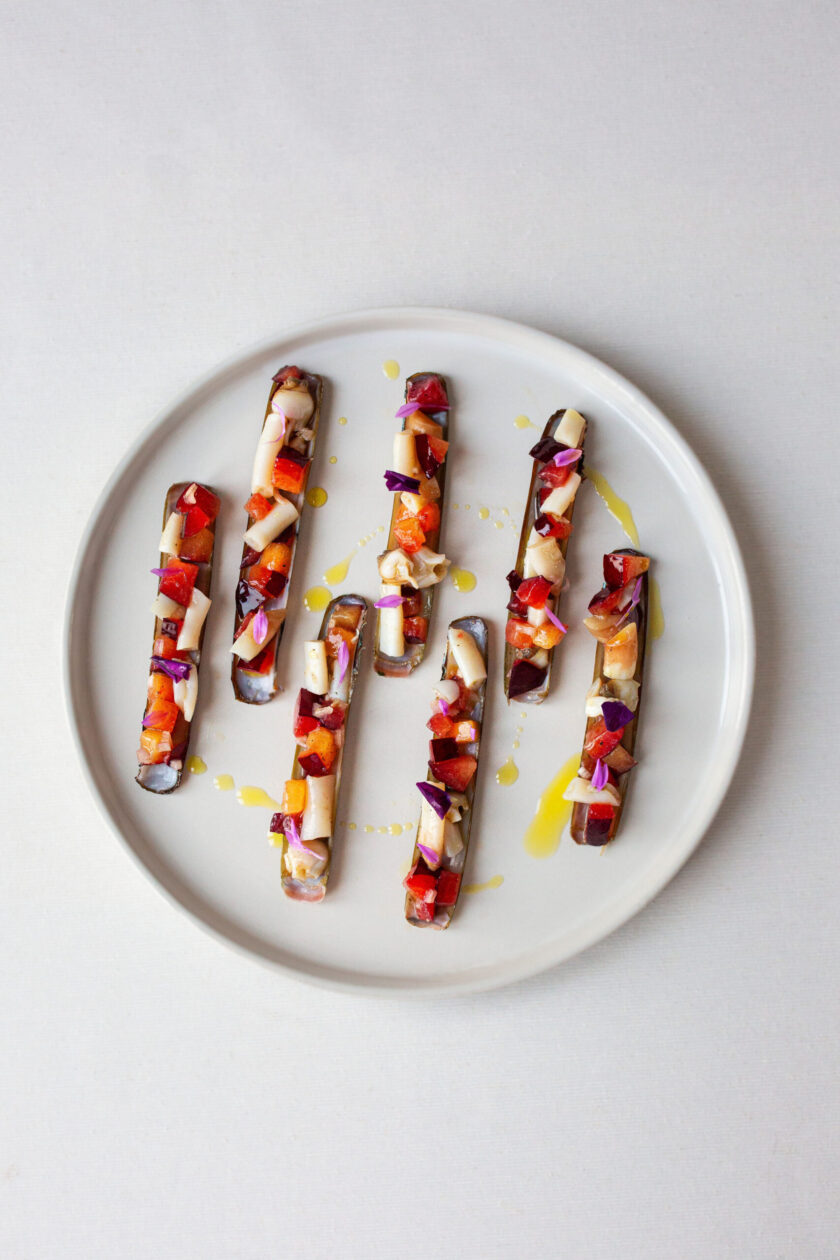 Mumm Grand Cordon
Toasting milestones, personal achievements or simply celebrating friendship with an improvised get-together, the exceptional fresh intensity of Mumm Grand Cordon champagne evokes the exhilaration of life's most unforgettable moments.
Discover the cuvée
Discover the cuvée