Teriyaki quail egg skewers
Teriyaki quail egg skewers
Teriyaki Quail Egg Skewers
People

For 4

Preparation Time

10 minutes

Marinating Time

1 night

Cooking Time

4 minutes

Resting Time

8 hours

Winery Pairing

Grand Cordon
Ingredients
12 quail eggs
25cl sake
12cl soy sauce
12cl mirin (very mild sake)
25cl water
100g superfine sugar
Shichimi (Japanese chili powder) or paprika
Recipe
Step 1. Quail Egg Skewers
Pierce the roundest side of the eggs with a needle or thumbtack to remove the air pocket.
Place them carefully in a saucepan of boiling water and cook for 4 min.
Retrieve them with a skimmer and immediately plunge them into a large bowl of iced water to stop the cooking.
Shell them under a trickle of water and then place in a container.
Step 2. Marinade
Pour the water, sake, soy sauce, and mirin into a bowl. Add the sugar and stir until it dissolves.
Step 3. Assembly
Form skewers of 3 quail eggs. Pour the marinade over the eggs and leave them to marinate overnight.
Grill the quail eggs on a barbecue, coating them with marinade, or in a frying pan with a drizzle of olive oil.
Serve hot with a little shichimi or paprika.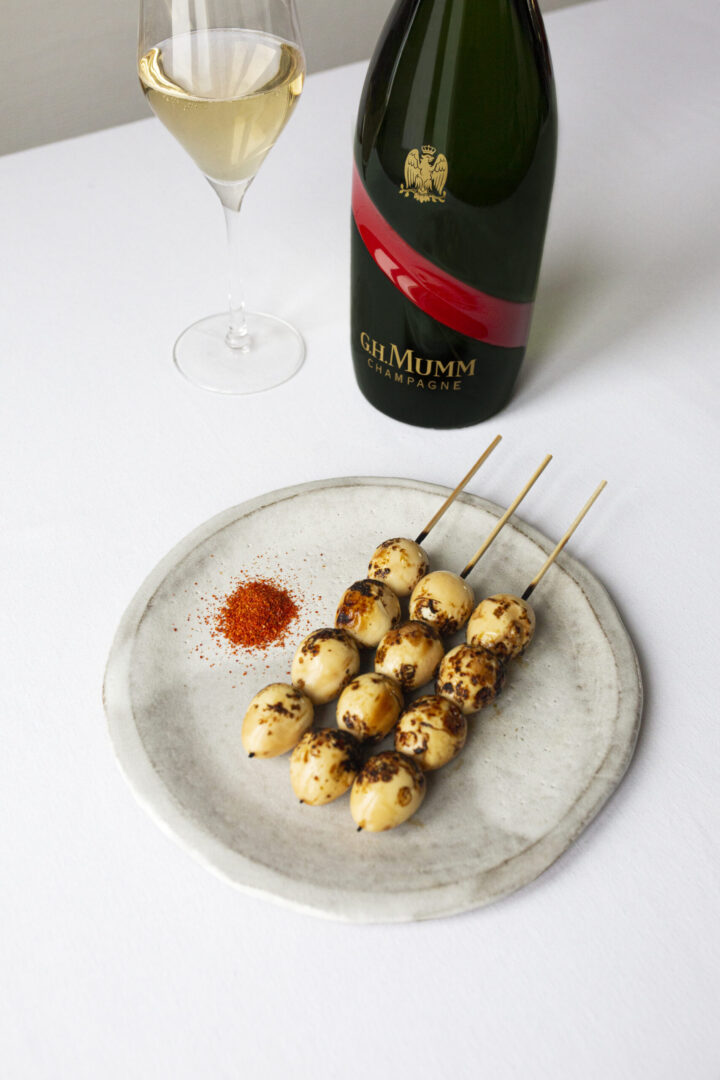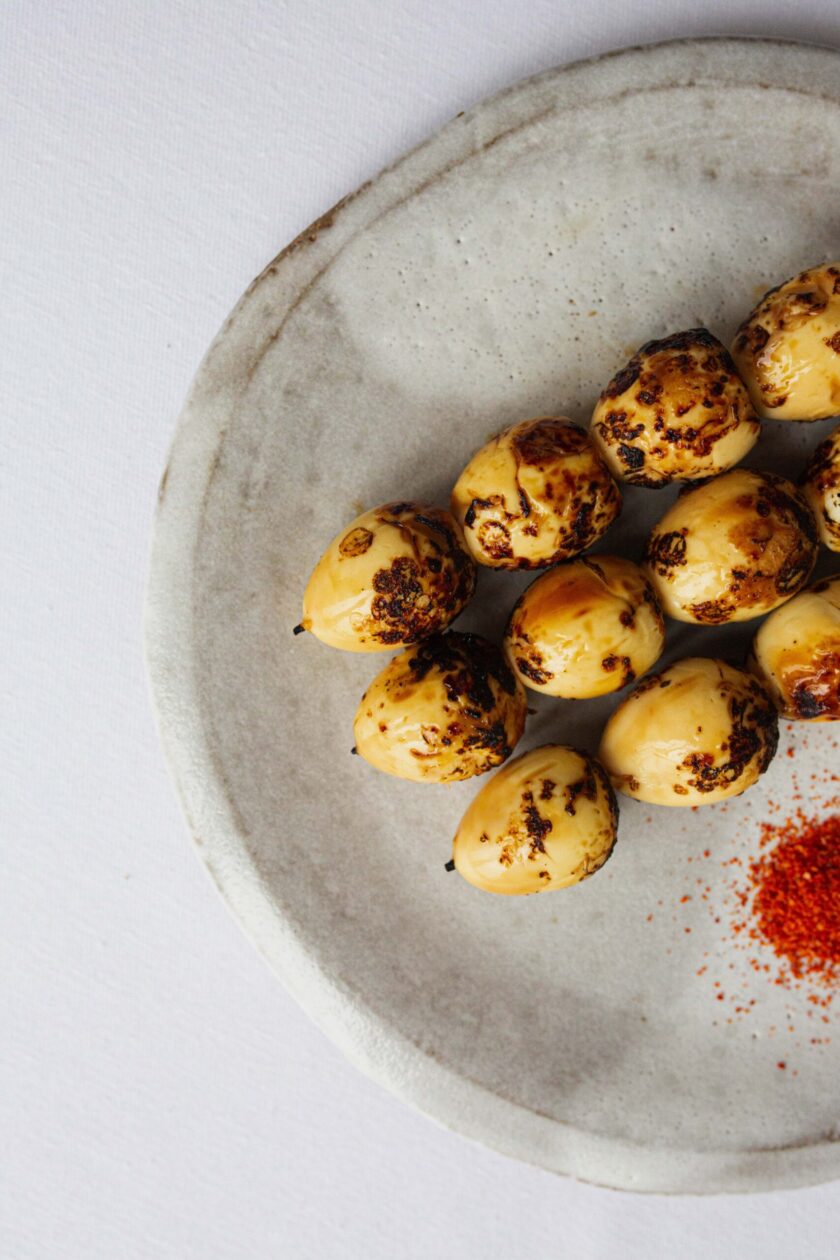 Mumm Grand Cordon
Toasting milestones, personal achievements or simply celebrating friendship with an improvised get-together, the exceptional fresh intensity of Mumm Grand Cordon champagne evokes the exhilaration of life's most unforgettable moments.
Discover the cuvée
Discover the cuvée