Cherry plum tart
Cherry Plum Tart
People

For 2

Preparation Time

45 minutes

Cooking Time

30 minutes

Winery Pairing

Grand Cordon
Ingredients
Sugar Crust Pastry
150g butter
90g confectioners' sugar
A pinch of salt
1 large egg
280g flour
Filling
1kg cherry plums
50g almond powder
Recipe
Using a food processor, mix the butter and the confectioners' sugar at low speed.
Add the egg, then mix. Finally, add the flour. Shape the pastry into a ball and leave to rest in the fridge for at least 2h.
Preheat the oven at 170°C.
Roll out the pastry, line the tart pan with it. Blind bake for 8-10 min.
Stone and halve the cherry plums. Take out the tart base and turn up the oven to 200°C.
Arrange the cherry plums vertically, tightly squeezed together. Put it in the oven for 25-30 min.
Enjoy warm.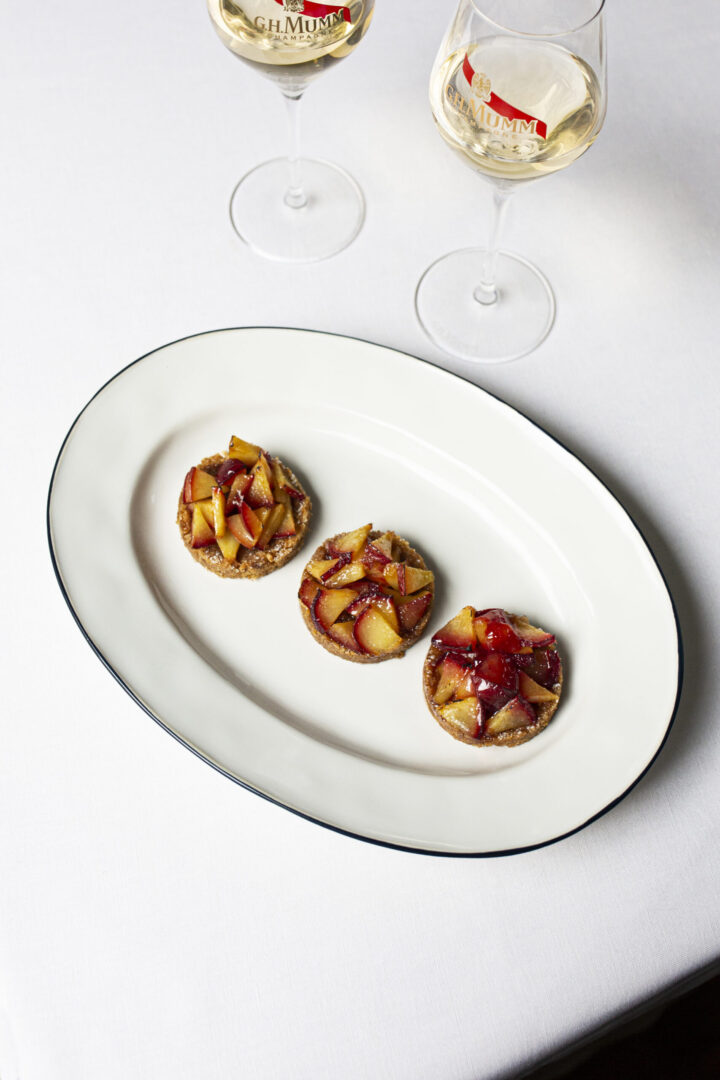 Mumm Grand Cordon
Toasting milestones, personal achievements or simply celebrating friendship with an improvised get-together, the exceptional fresh intensity of Mumm Grand Cordon champagne evokes the exhilaration of life's most unforgettable moments.
Discover the Cuvée
Discover the Cuvée