Fontainebleau & kiwi with basil
Fontainebleau & kiwi with basil
Fontainebleau with goat fromage blanc & kiwi with basil
People

For 2

Preparation Time

45 minutes

Winery Pairing

Millésimé 2013
Ingredients
100g whipping cream
100g goat fromage blanc
10 basil leaves
2 kiwis
3 tablespoonfuls acacia honey
1 vanilla pod
1 teaspoonful olive oil
Recipe
Peel the kiwis and cut them into small triangles.
Beat the whipping cream containing the seeds from the vanilla pod with a beater and add the honey. Blend the whipped cream into the goat fromage blanc using a spatula.
Put mixture into a piping bag.
Form a nice ball of cream on a plate and add the pieces of kiwi. Sprinkle with basil and finish off with a drizzle of olive oil.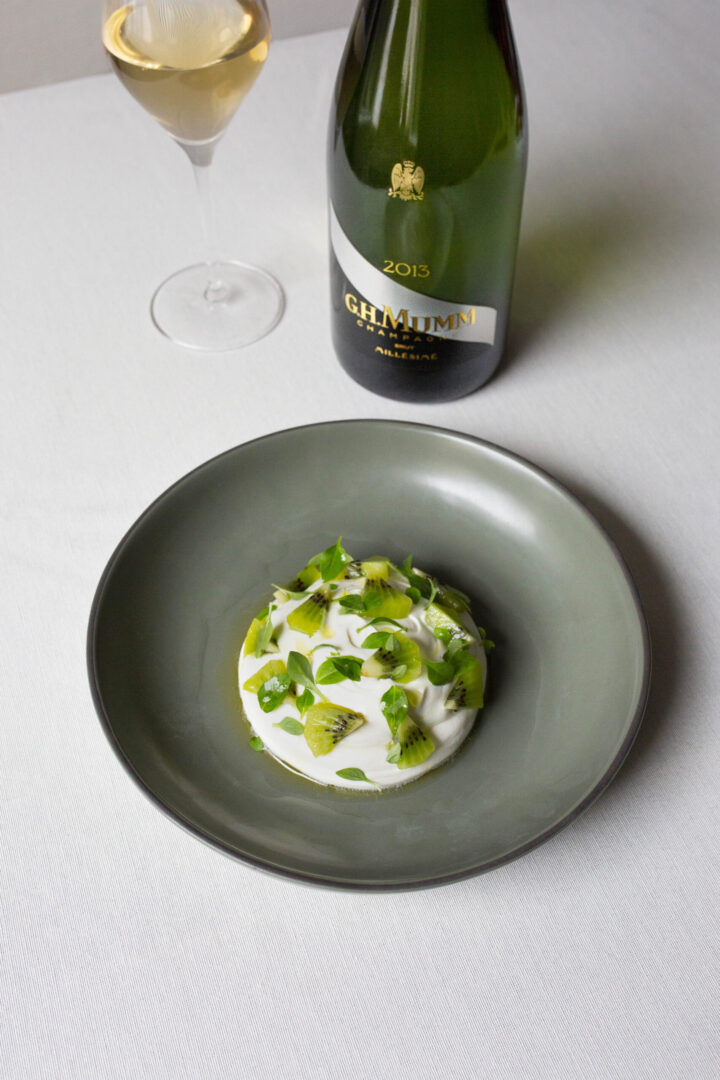 Mumm Millésimé 2013
Mumm Millésimé 2013 is elegance transmuted into a singular vintage champagne. Candlelight illuminates a prestigious restaurant –imposing, yes, but intimate too, the ideal backdrop for the rare pleasure of sharing a most intriguing wine.
Discover the Cuvée
Discover the Cuvée