Sando egg sandwich
Sando egg sandwich/ egg club sandwich
People

For 2

Preparation Time

45 minutes

Cooking Time

10 minutes

Winery Pairing

Grand Cordon
INGREDIENTS
4 hard-boiled eggs
1 tablespoonful soy sauce
1 teaspoonful sesame oil
1 tablespoonful white miso
1 teaspoonful ground pepper
4 slices thick sandwich bread
10 sprigs of chives
Home-Made Mayonnaise
1 egg yolk
1 tablespoonful mustard
200ml sunflower oil
Recipe
Step 1. Directions:
Cook the eggs in boiling water for 10 min.
Mix the egg yolk and mustard, then beat the mayonnaise while gradually adding the sunflower oil. Shell and chop the eggs.
Add the mayonnaise, soy sauce, sesame oil, miso, and pepper.
Step 2. Plating-Up:
Put the mixture between the slices of sandwich bread. Place the sprigs of chives lengthways in the center. Cut in the center and serve immediately.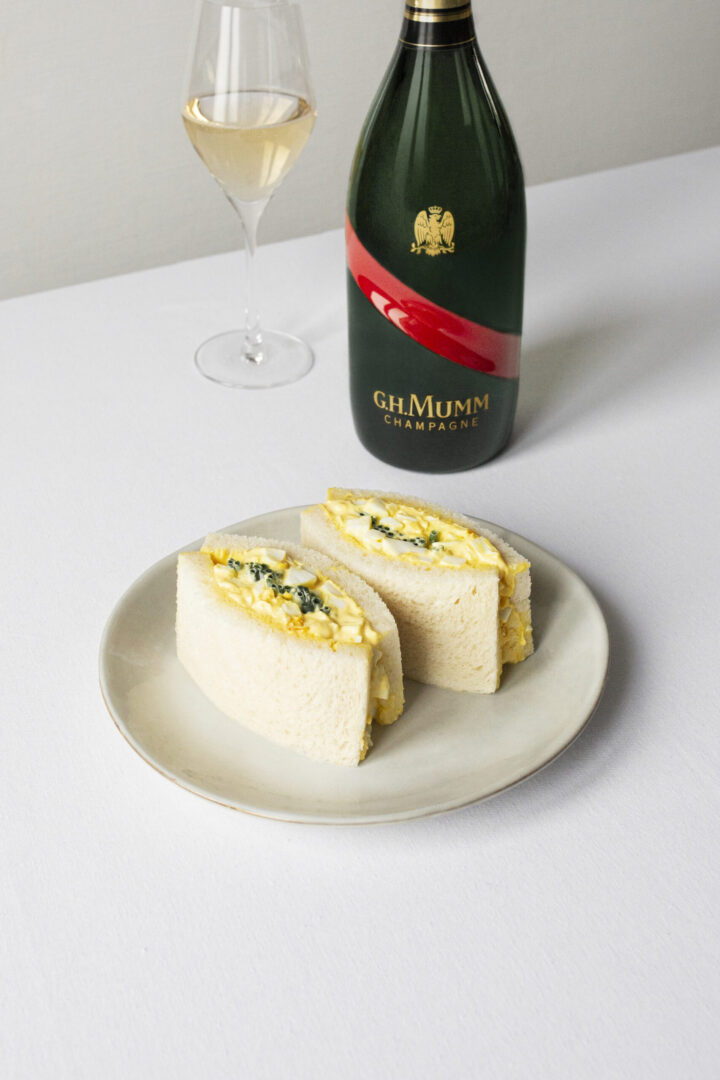 Mumm Grand Cordon
Toasting milestones, personal achievements or simply celebrating friendship with an improvised get-together, the exceptional fresh intensity of Mumm Grand Cordon champagne evokes the exhilaration of life's most unforgettable moments.
Discover the Cuvée
Discover the Cuvée