Crab & salmon roe tartlet
Crab & salmon roe tartlet
Crab & salmon roe tartlet
People

For 2

Preparation Time

30 minutes

Cooking Time

30 minutes

Winery pairing

Cordon Rouge
INGREDIENTS
300g flour
1/2 teaspoonful salt
150g diced, softened butter
8cl warm water or milk
1 tablespoonful sugar
1 cooked crab
2 tablespoonfuls home-made mayonnaise
Zest of 1/2 lemon
100g salmon roe
RECIPE
Step 1. Directions
Mix the flour, salt, and sugar in a dish.
Blend in the butter, kneading quickly and lightly with your fingertips.
Quickly blend in the warm water or milk.
Roll out the pastry with a roller and leave to cool in the fridge for 30 min. Line 10cmdiameter tart pans with pastry and leave to cook at 180°C for 30 min.
Step 2. Shell the crab.
Mix it with the mayonnaise and lemon zest. Add salt and pepper.
Step 3. Plating-Up
Put a little crab into each tartlet and cover with salmon roe.
Serve immediately.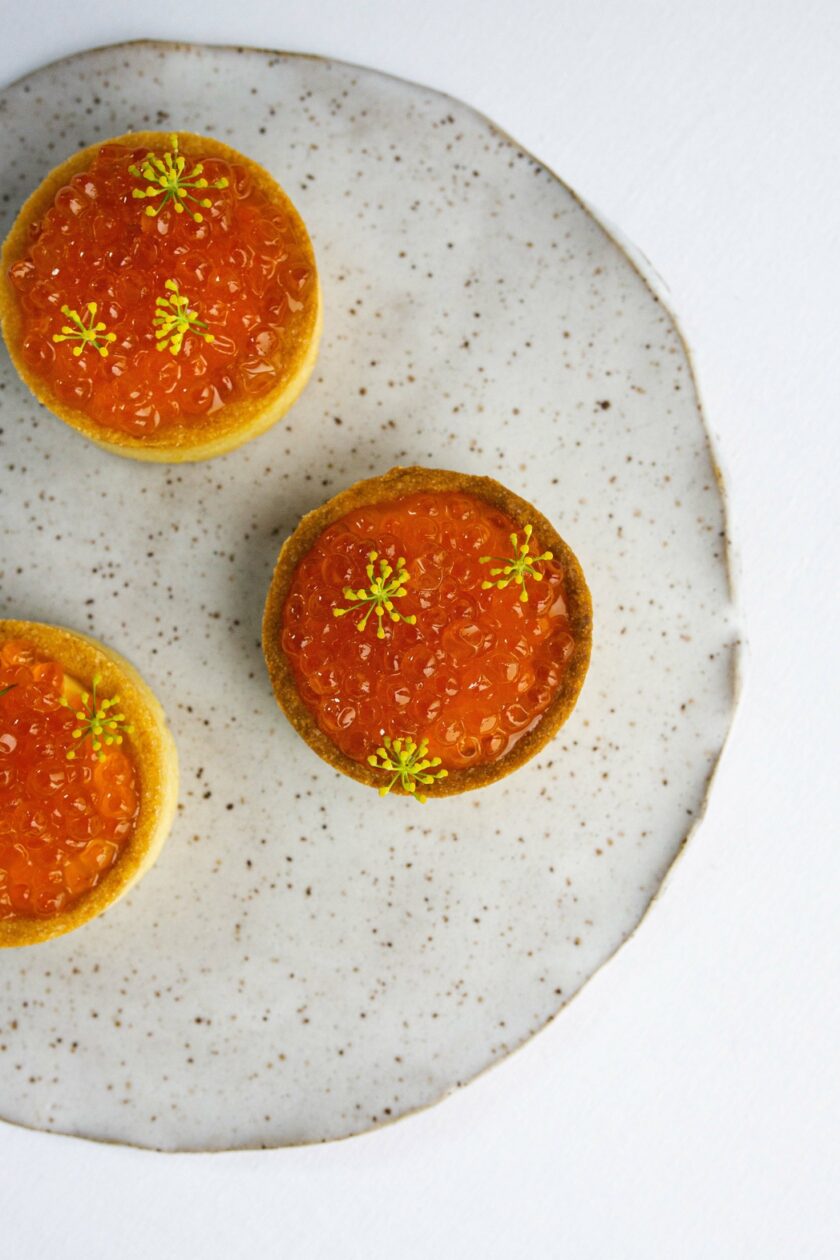 Mumm Cordon
Rouge
Mumm Cordon Rouge is ideal for an aperitif among friends or over a meal –those moments when everything simply clicks and positive energy flows: real friends sharing real talk, everyone at ease in a joyful, convivial atmosphere.
Discover the cuvée
Discover the cuvée