360°
Mumm 4
The perfect balance between freshness, roundness and maturity, Mumm 4 combines the power and structure of Pinot Noir grapes with the floral and fruity notes of Chardonnay and Meunier grape varieties sourced from the legendary crus of the Champagne region of France. Mumm 4 is an elegant brut champagne that can be savoured slowly to enjoy its deep complexity or paired with gastronomic delights such as poultry with chanterelles and apricot compote, brie with truffle, game birds or roasted beef or boar accompanied by heirloom vegetables. When autumn closes in and a crackling fire beckons, a "happy few" gather round a table laden with the season's rich bounty. With its powerful character, Mumm 4 champagne evokes these treasured hours of warmth, comfort and generous hospitality.
See more
TO THE EYE

Exuberant bubbles rise up in the glass and the robe glistens with golden highlights, suggestive of the wine's elegant maturity.

ON THE NOSE

A round, enticing impression overall, starting with aromas of ripe white and yellow fruits. Scents of peach jam, buttercream and pastry rouse the senses.

ON THE PALATE

The first taste reveals a vivacious freshness that yields to the rounded notes already perceived on the nose: flavors of peaches and buttery pastry. A full-bodied sensation on the palate unites effervescent freshness with an alluring, velvety texture.
A WORD FROM OUR CELLAR MASTER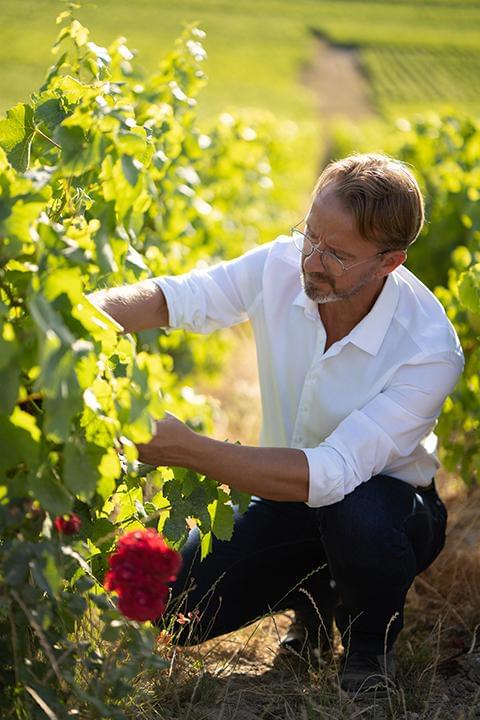 Mumm 4 immediately appeals to the senses, with its complex aromatic profile and range of nuanced flavors all fully on display.
BREAKING NEW GROUND TO REVEAL THE ESSENCE OF PINOT NOIR
The story of Maison Mumm is one of legendary terroirs and of a bold, distinctive grape: Pinot Noir.

With its power and rich, elegant fruit, the black grape takes pride of place in the House's classic blends, to which Chardonnay and Meunier grapes add their inimitable floral and fruity notes.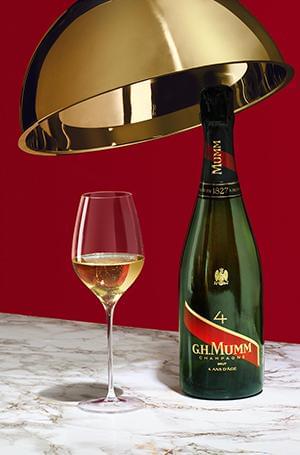 Mumm 4 immediately appeals to the senses, with its complex aromatic profile and range of nuanced flavors all fully on display.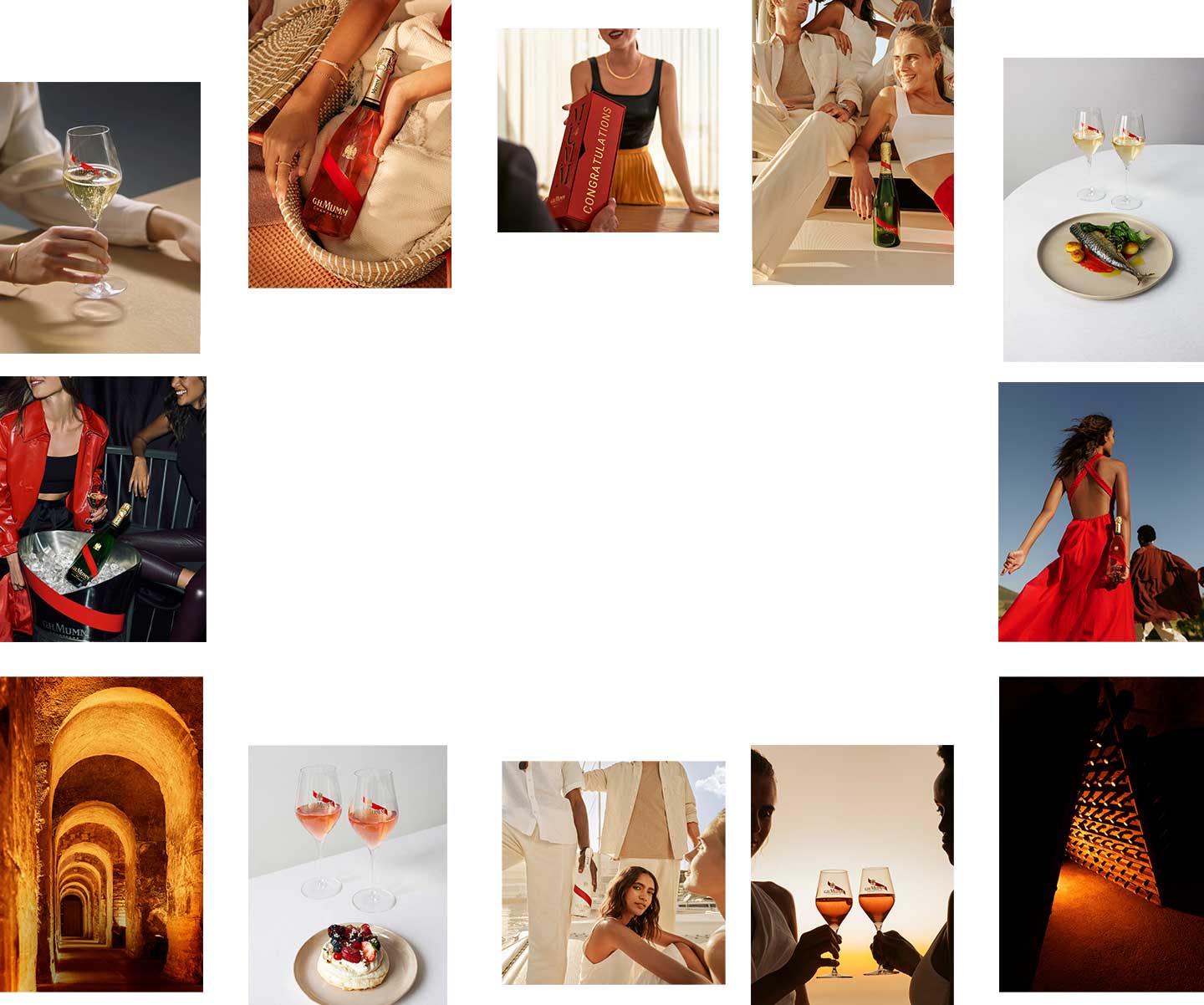 taste explorer
DISCOVER
MAISON MUMM'S
UNIVERSE
Let yourself be inspired, from delicious
ideas for a special occasion to learning
more about champagne.
explore
explore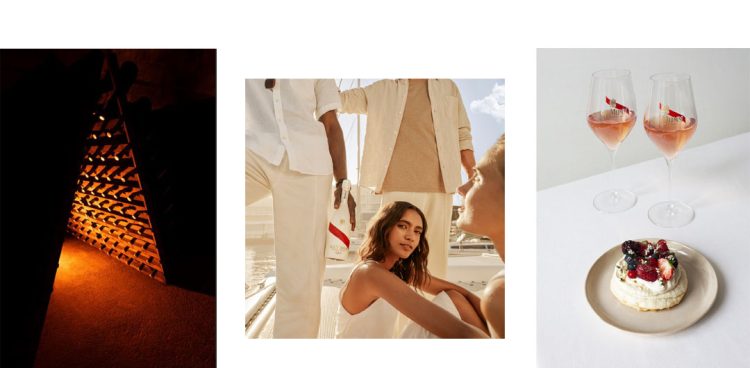 Behind the cuvée
Behind the cuvée
The use of the numeral "4" is inspired by the way distillers label their finest whisky.

Mumm 4 champagne matures on its lees in Maison Mumm's historic cellars for a minimum of four years. By law, non-vintage champagne must age for at least 15 months.

The years that Mumm 4 spends in the cellars give this cuvée time to develop a deeper, mature personality. Upon its release, the wine is at the height of its powers and ready to be savored.
Mumm 4 75cl
Staying true to the tradition of Mumm's avant-garde style, Mumm 4 re-writes the rules for aging champagne, spending four years on its lees in the cellar of the Mumm Champagne House. This prolonged aging reveals the cuvée's aromatic power and complexity, which draws on a blend of Pinot Noir—the dominant grape variety—and Chardonnay.

Mumm 4 75cl unveils a deeper, more mature identity, revealing its roundness in notes of peach jam, buttercream, and ripe yellow and white fruit. With beautiful freshness, the palate confirms this round texture in flavors of peach and butter pastries. The tasting culminates in a silky, velvety aftertaste.

This unique champagne is the perfect accompaniment to chicken and chanterelle mushrooms served with an apricot compote or truffle-filled Brie.