Octopus tostada
Octopus tostada & damson salsa
People

For 2

Preparation Time

10 minutes

Cooking Time

30 minutes

Winery pairing

Cordon Rouge
INGREDIENTS
Octopus
1 octopus
1 onion
10 peppercorns
2 laurel leaves
Salsa Sauce
200g damson flesh
1/4 red onion
1/4 garlic clove
1 pineapple tomato
1 cooked potato
1/4 lime
1/4 habanero yellow chili
Accompaniment
Recipe
Step 1. Octopus
If the octopus is fresh, tenderize it by tapping with a rolling pin to break the fibers.
Freeze it beforehand and thaw the day before.
Heat up a large saucepan of water, put the onion, peppercorns, and laurel leaves into it.
When the water is boiling, plunge the octopus into it and take it out again. Repeat twice consecutively and then leave the octopus to cook.
Allow 30 min for a 1kg octopus.
Take off the heat and strain it.
Leave to cool and then thinly slice it.
Step 2. Salsa Sauce
Mix all the ingredients.
Heat the mixture on a low heat for 10 min. Set aside in the fridge.
Step 3. Plating-Up
Place the salsa sauce and octopus slices on the tostada. Garnish with fresh herbs.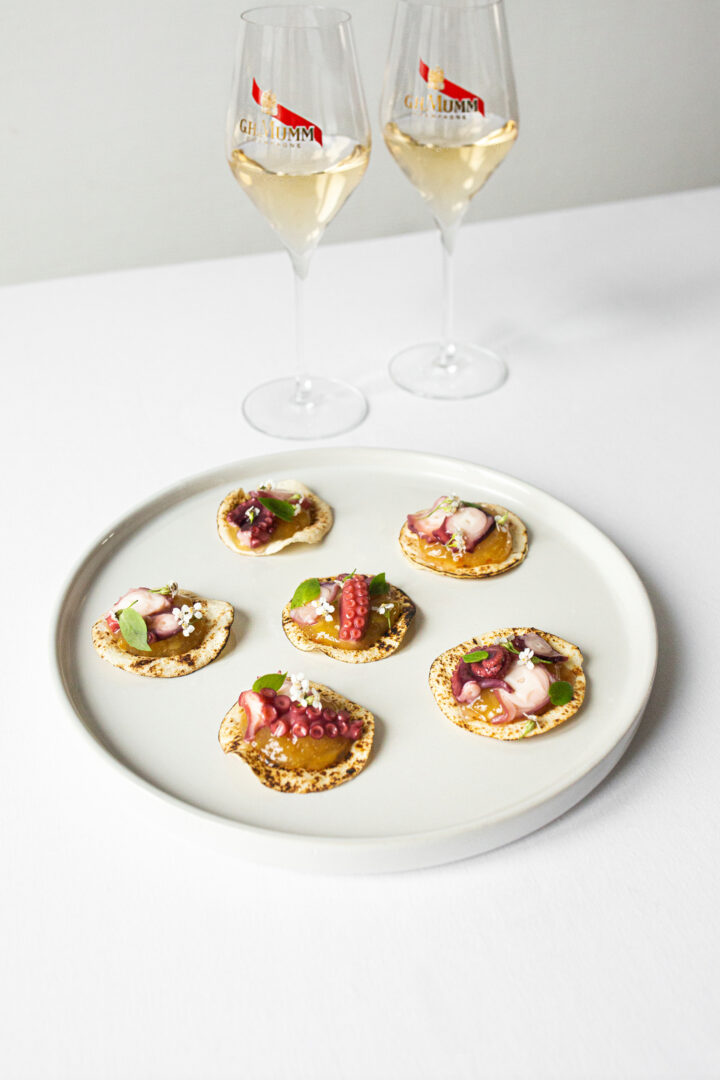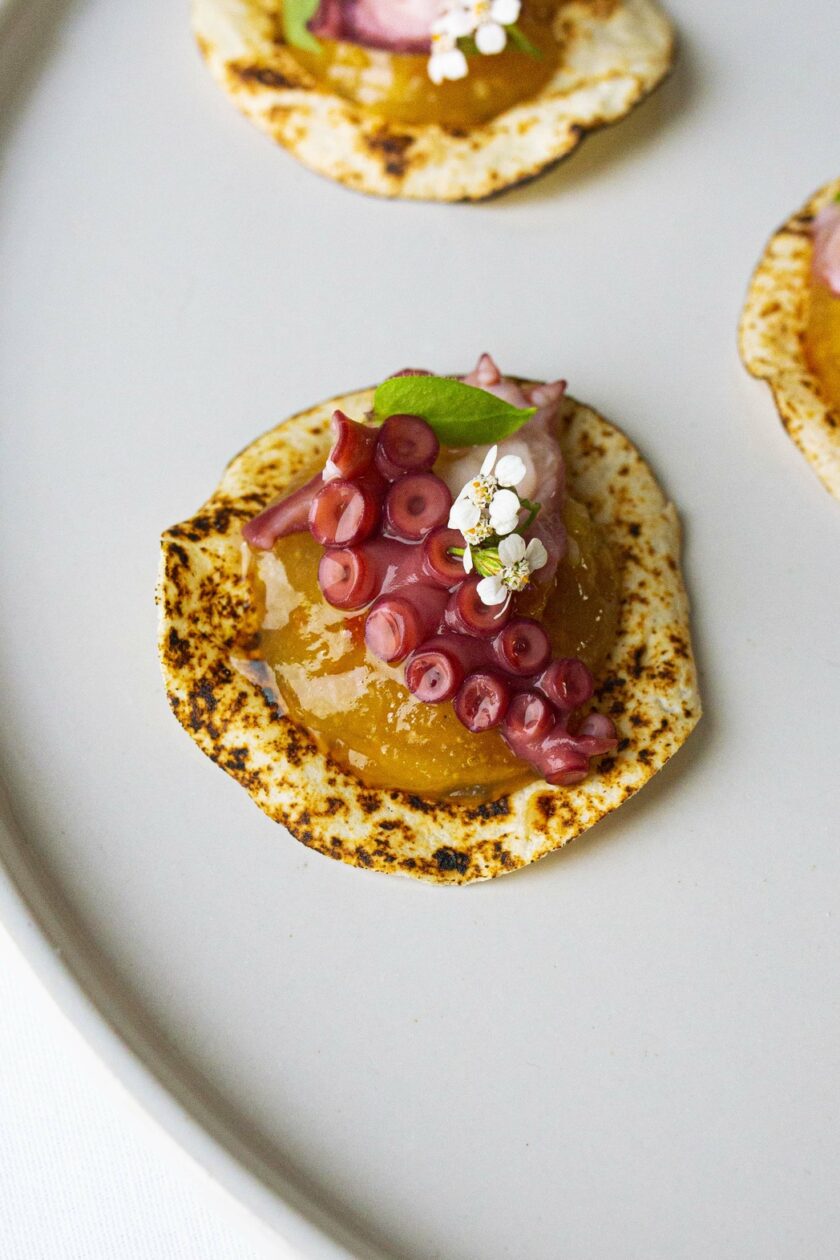 Mumm Cordon
Rouge
Mumm Cordon Rouge is ideal for an aperitif among friends or over a meal –those moments when everything simply clicks and positive energy flows: real friends sharing real talk, everyone at ease in a joyful, convivial atmosphere.
Discover the cuvée
Discover the cuvée