Mullet crudo with flat peaches
Mullet crudo with flat peaches
Mullet crudo with flat peaches
People

For 2

Preparation Time

20 minutes

Winery Pairing

Millésimé 2013
Ingredients
200g mullet
1 tablespoonful shio koji 2 flat peaches
2 tablespoonfuls olive oil 10 shiso
microshoots
Baby shoots
Pepper
Recipe
Step 1: Directions
Thinly slice the mullet, season with salt, pepper and olive oil.
Dice the peaches and season them with the olive oil and shio koji.
Step 2: Plating-Up
Arrange the peaches intermingled with the slices of mullet on a plate. Garnish with microshoots and baby shoots.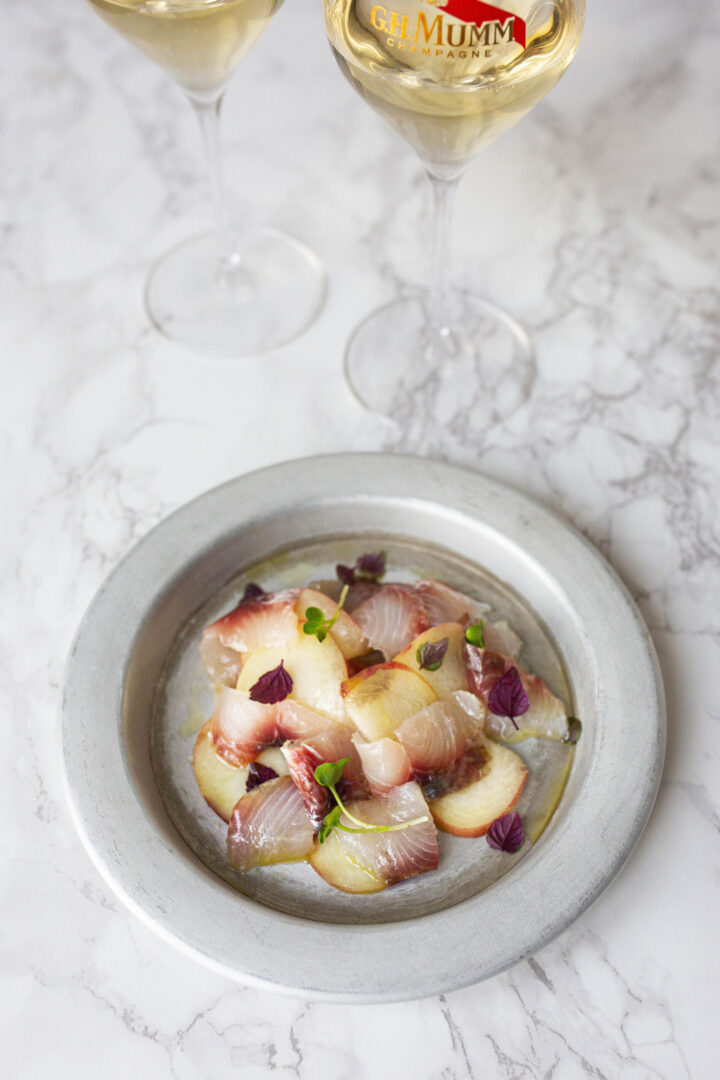 Mumm Millésimé 2013
Mumm Millésimé 2013 is elegance transmuted into a singular vintage champagne. Candlelight illuminates a prestigious restaurant –imposing, yes, but intimate too, the ideal backdrop for the rare pleasure of sharing a most intriguing wine.
Discover the Cuvée
Discover the Cuvée