Bubbles & Brunch
Perfect Pairings with Mumm Champagne
Champagne isn't just for special, celebratory occasions, it's also the perfect drink to accompany a leisurely brunch with your loved ones. The lightness and effervescence of champagne make it a refreshing drink that balances out the richness of many brunch dishes. The acidity is ideal for cutting through the richness of eggs, cheese, and butter, also making it a perfect pairing for dishes such as foie gras and oysters.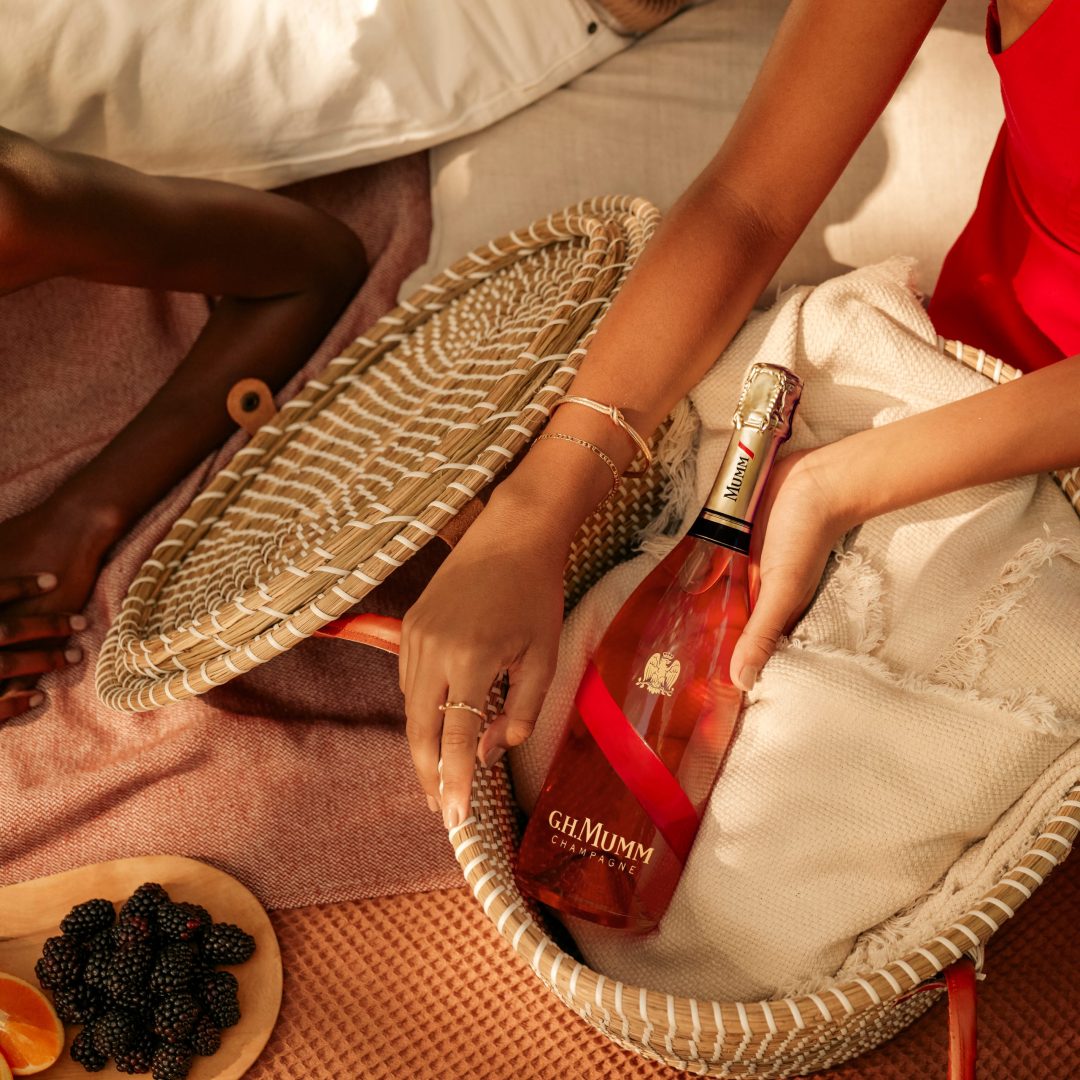 Mumm's Champagnes
An ideal choice for brunch
Besides complementing brunch dishes, champagne also sets the tone for a special occasion. Mumm's range of champagnes embodies elegance, sophistication, and celebration. Mumm Cordon Rouge and Mumm Cordon Rosé champagne both pair exquisitely with your brunch dishes.
Mumm's Brut champagne is a classic choice that complements a wide range of brunch dishes. Its crispness and dryness balance out the richness of savory dishes, making it an ideal accompaniment for seafood and dessert. On the other hand, Mumm's Rosé champagne, with its touch of sweetness and fruity notes, is a suitable pairing for pastries and fruit-based dishes.
Brunch Pairing
serve the champagne appropriately
Chill the bottle for a few hours before serving and use flutes to preserve the bubbles. Sip slowly and enjoy the flavors of both the champagne and your brunch dish.
Whether you're celebrating a milestone or enjoying a relaxed Sunday with friends, champagne can add an air of sophistication and celebration to your weekend meal.