Mackerel & gochujang sauce
Mackerel & gochujang sauce
Mackerel, pak choi cabbage, potatoes & gochujang sauce
People

For 2

Preparation Time

45 minutes

Winery Pairing

Millésimé 2013
Ingredients
2 mackerel filets
1 pak choi cabbage
1 tablespoonful gochujang
40g butter
Salt & pepper
6 small potatoes
Recipe
Step 1: Directions
Gut and cut off the head of the mackerel. Dry them with paper towel.
Add salt and pepper.
Grill them on a barbecue or under a grill for 5 min on the skin side.
Melt a dab of butter in a frying pan and brown the cabbage leaves.
Cook for 3 min and transfer onto a plate.
Add the rest of the butter and the gochujang mixture to the frying pan. Leave for 2 min and set aside.
Step 2: Plating-Up
Arrange the fish with the cabbage on a plate. Add the gochujang butter and the potatoes.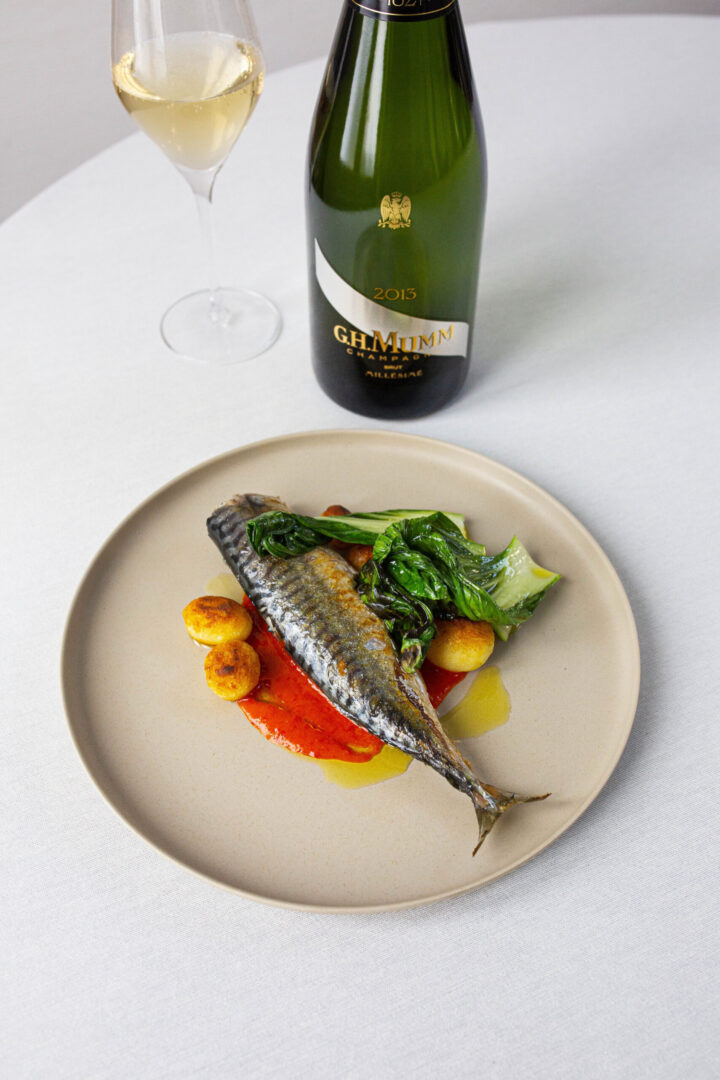 Mumm Millésimé 2013
Mumm Millésimé 2013 is elegance transmuted into a singular vintage champagne. Candlelight illuminates a prestigious restaurant –imposing, yes, but intimate too, the ideal backdrop for the rare pleasure of sharing a most intriguing wine.
Discover the Cuvée
Discover the Cuvée