Home-made taramasalata
Home-made taramasalata, za'atar & toast
People

For 4

Preparation time

20 minutes

Winery pairing

Grand Cordon Rosé
INGREDIENTS
Taramasalata
2 slices sandwich bread 8cl whole milk
6cl olive oil
200g smoked cod roe
3cl lemon juice
Salt & pepper
1 tablespoonful za'atar
Recipe
Step 1. Taramasalata
Put the slices of crustless sandwich bread in the milk to soak.
Open the roe pouch in the smoked cod and scrape out the roe with a spoon.
Mix the cod roe, slices of bread soaked in milk, lemon juice and olive oil in a blender for 6 min. Correct the salt seasoning, then set aside in the fridge.
Put the taramasalata in a piping bag.
Step 2. Plating-Up
Put the taramasalata in the center of the plate and sprinkle with za'atar.
Toast the slices of bread with a drizzle of olive oil, in the oven at 180°C for 5 min.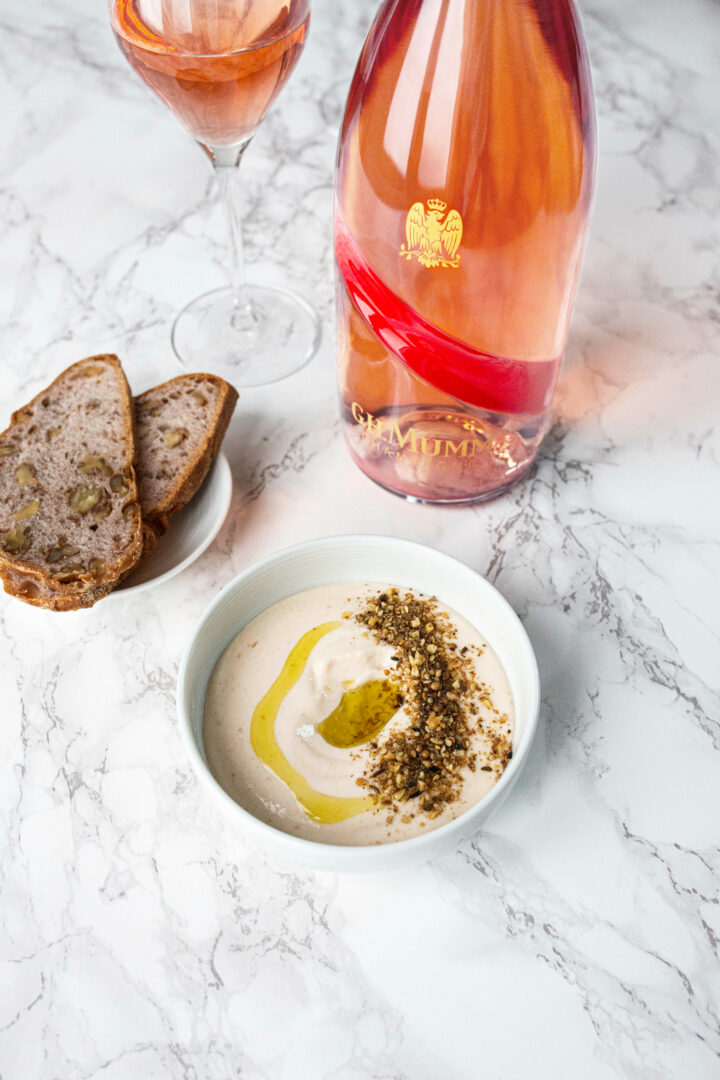 Mumm Grand
Cordon Rosé
Mumm Grand Cordon Rosé is a perfect champagne to savour. Inspiring and intense, it can be enjoyed on its own or paired with a range of creative and modern dishes.
Discover the cuvée
Discover the cuvée