GINGER CHAMPAGNE
Recipe
INGREDIENTS

• 1 2 0 m l — 4 o z Grand Cordon
• 1 0 m l — 1 / 3 o z Ginger Syrup
• Fresh Ginger Slice
Story
A drink called ginger champagne was popular in Great Britain during the Victorian period. It was rediscovered in Paris and London during the cocktail revival in the late 1990s.
Method
In a chilled flute add ginger syrup fill up with grand cordon stir gently and garnish with ginger slice
Tip
To make a homemade ginger syrup, press peeled ginger root through a juice extractor for 1 part of ginger juice add 3 parts of water and balance with the same weight of sugar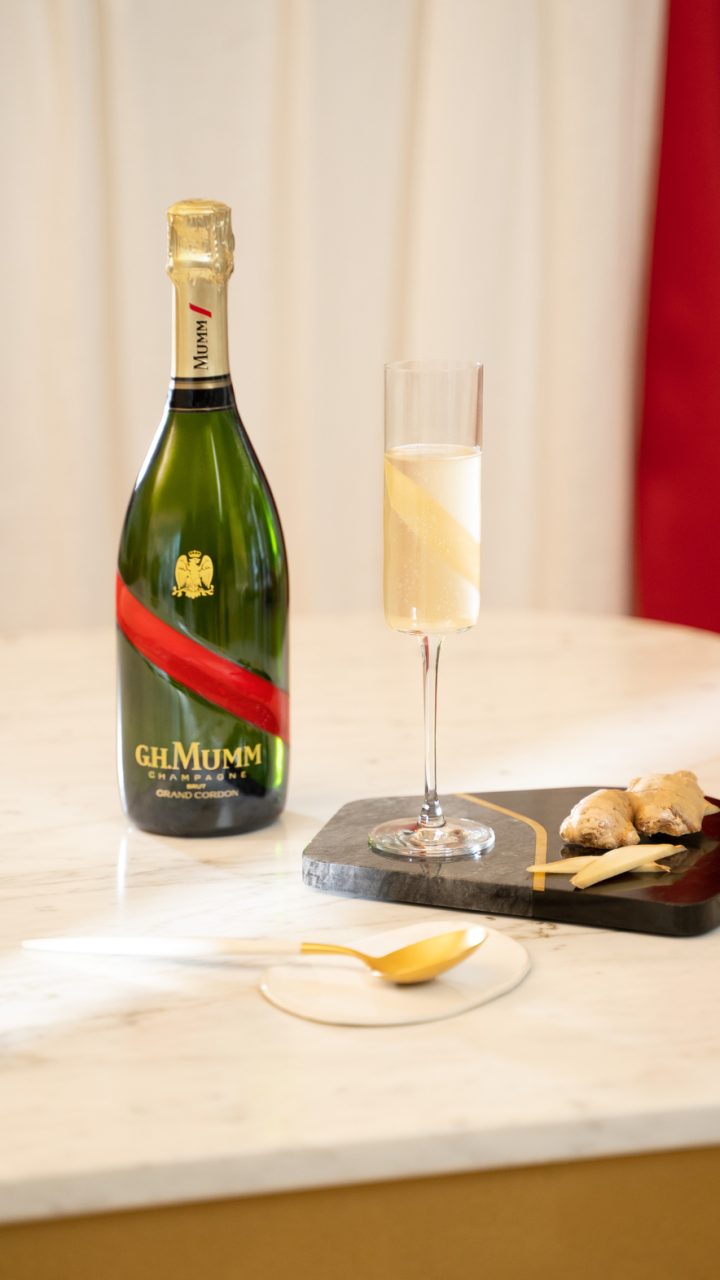 Mumm Grand Cordon
Toasting milestones, personal achievements or simply celebrating friendship with an improvised get-together, the exceptional fresh intensity of Mumm Grand Cordon champagne evokes the exhilaration of life's most unforgettable moments.
Discover the Cuvée
Discover the Cuvée