The elements of taste
#5 The Elements of Taste
Want to be an expert in the art of tasting champagne?
There are a few basic tips and techniques to know, from the perfect temperature at which it is best served to the type of glass that best showcases those shimmering bubbles. In the latest episode of Mumm Adventures in Effervescence: The Elements of Taste, we're revealing how to get the most out of your favorite bottle of Mumm champagne for the perfect drinking experience.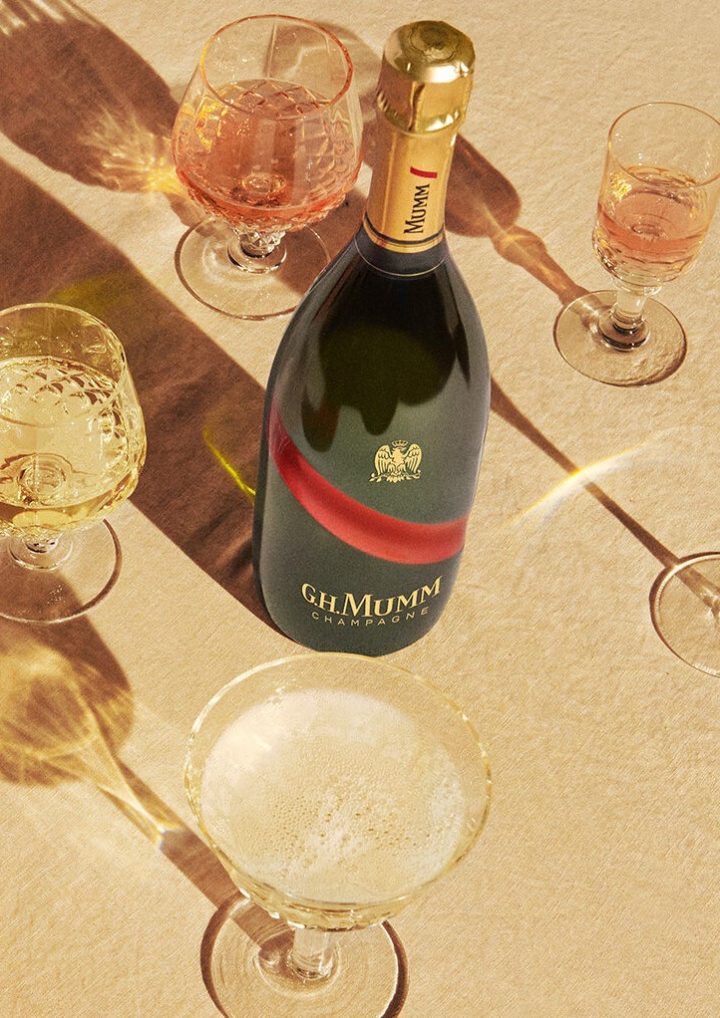 Choosing the best glass for serving champagne
If you are about to open a prized bottle and want the tasting to be perfect, it is important to choose the right glass. Flutes, coupes, or wine glasses… find out which will fully express your champagne's aromas.
Discover
Discover
How to serve champagne at the ideal temperature
To experience every flavor of an outstanding champagne, the bottle needs to be brought to the right temperature before serving. What is the best way to bring your bottle to the ideal serving temperature?
Discover
Discover