How to correctly open a bottle of champagne
How to correctly open a bottle of champagne
Correctly opening a bottle of Mumm Champagne requires preparation. Below are some of our tips and recommendations.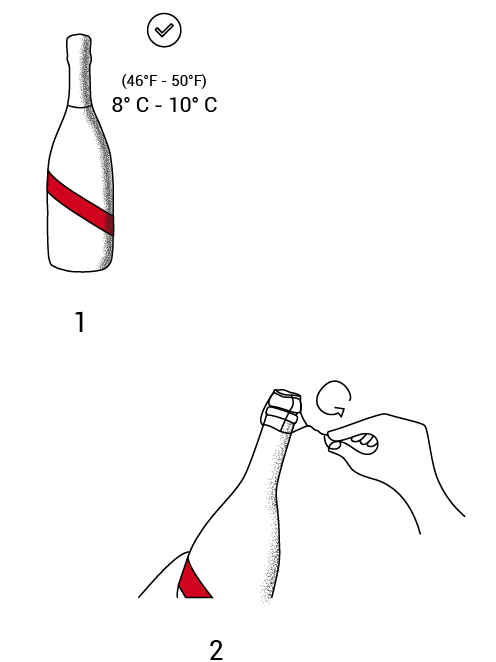 How to open a bottle of champagne (1/2)
Firstly, check the temperature. Champagne should be served chilled but never too cold. If the temperature is too low, the wine's aromas and nuances will be masked. High temperatures will similarly dull the flavors. The ideal serving temperature is between 46°F and 50°F (8°C-10°C).
You can now remove the foil seal and cage. The name of the champagne and the red sash—Mumm's historic emblem—are also part of the tasting experience. Every cuvée has its own history and aromatic qualities that reflect the unique style of the House's wines. From Mumm Grand Cordon to Mumm RSRV Blanc de Blancs, Mumm RSRV Blanc de Noirs, and Mumm Millésimé… sharing a little insight into the history of the cuvée you are serving your guests enhances the pleasure of its discovery. (1/2)
How to open a bottle of champagne (2/2)
Now it is time to open your bottle of champagne. Use one hand to hold the champagne firmly by the bottom of the bottle (the punt) and use the other to hold the cork, then slowly turn the bottle, keeping it at a 30 to 45° angle to the ground. Keep rotating the bottle rather than the cork until you hear a gentle "pop".
If it is difficult to open the bottle and the cork appears to be stuck, you can dampen the cork and neck with a cloth soaked in very warm water. The heat should help slightly loosen the cork. Then simply dry the bottle and return to the first stage of the process.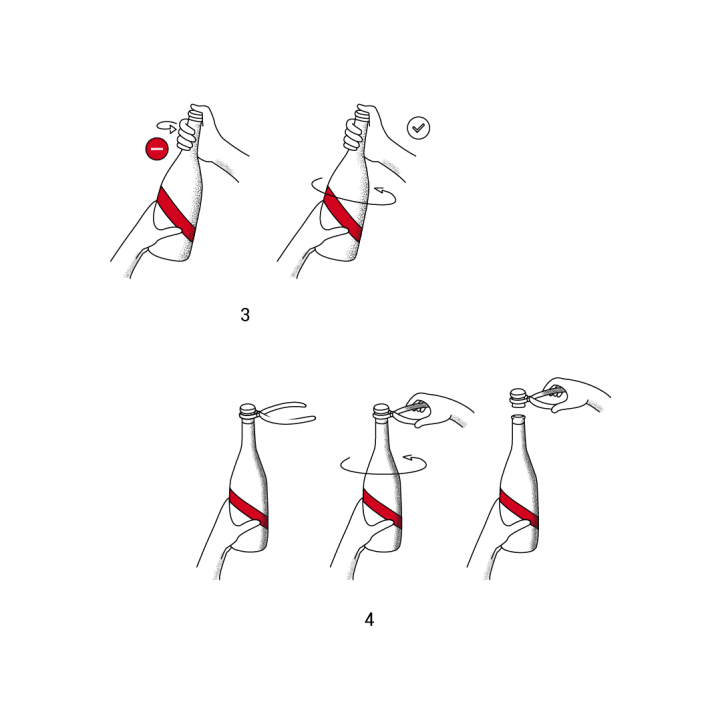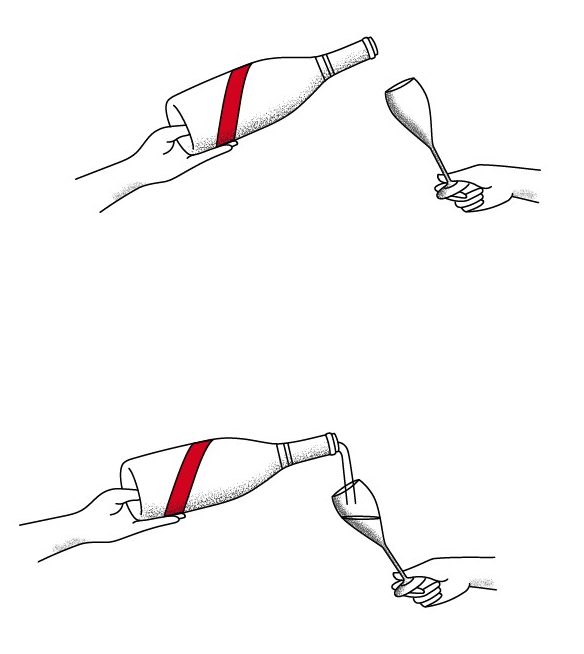 The best way to pour champagne for optimum bubbles
Once the bottle has been opened, the champagne should be poured in two stages, leaving a few seconds between each action. Ideally the bottle should be held as close to the glass as possible to encourage the formation of a ring of longer-lasting bubbles on the surface, without too much mousse.
The bubbles play a key role in distributing the wine's range of aromas. They act like an elevator for the aroma molecules, drawing these up to the surface of the glass.
Now you know how to open a bottle of champagne and serve it correctly, all that remains is to enjoy all the delights it has to offer.