Piedmontese peppers & burrata cheese
Piedmontese peppers & burrata cheese
Piedmontese peppers & burrata cheese
People

For 2

Preparation time

45 minutes

Cooking time

1 hour

Winery pairing

Le Rosé
INGREDIENTS
2 yellow or red peppers
4 thinly sliced garlic cloves
4-6 tomatoes
8 anchovy filets
Olive oil
Salt & pepper
Garnish
Fresh basil leaves
recipe
Step 1. Piedmontese peppers
Preheat the oven at 180°C. Peel the tomatoes.
Halve the peppers, leaving the stalk, and remove the seeds. Thinly slice the garlic cloves.
Cook the peppers in a frying pan. Smear the inside of the peppers with garlic. Add the tomatoes inside the peppers. Add some salt, pepper, and a drizzle of olive oil.
Take off the heat and put in the oven for 1h.
Once cooked, take the peppers out of the oven and add 2 anchovy filets in the top part of each pepper. Leave to cool.
2. Garnish
Garnish with basil leaves and an anchovy filet. Serve with a fresh burrata cheese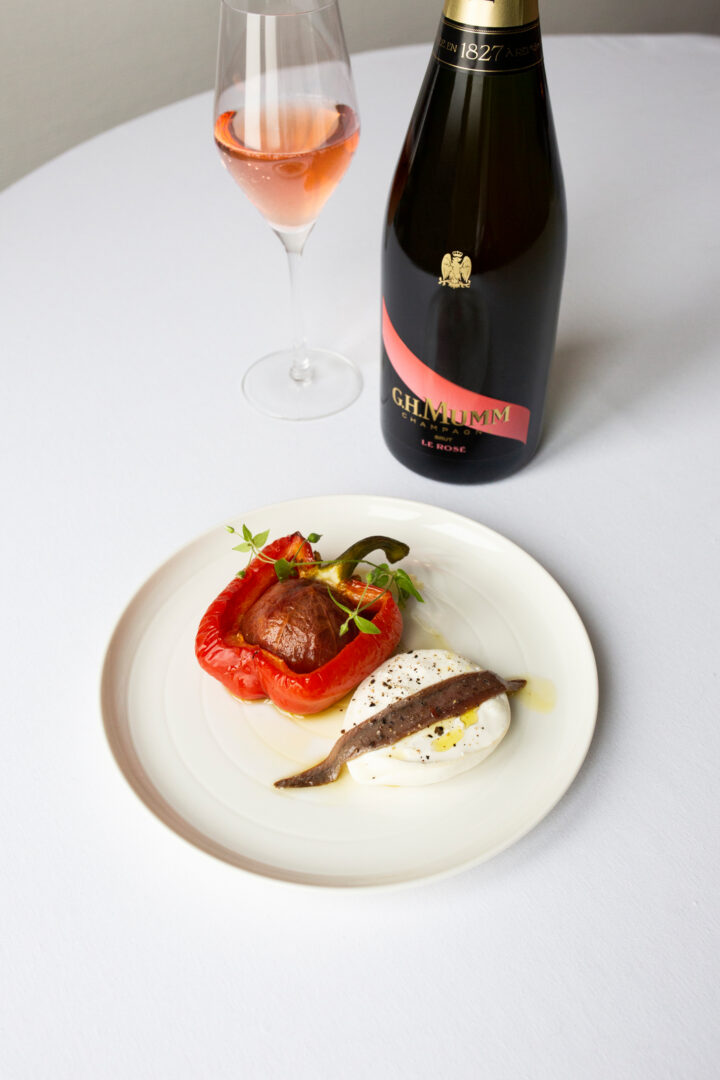 Mumm Le Rosé
Light-hearted Mumm Rosé reveals its charms as an apéritif, but the bright berry notes also complement a wide range of dishes, including simple seasonal starters such as seafood, fresh cheeses and salmon marinated with fresh cranberries.
Discover the cuvée
Discover the cuvée