Langoustine risotto
Langoustine risotto
People

For 2

Preparation time

35 minutes

Cooking time

20 minutes

Winery pairing

RSRV Rosé Foujita
INGREDIENTS
500g langoustines
2 chopped shallots
1 laurel leaf
1 sprig of thyme
1 chopped garlic clove
1 tablespoonful tomato purée
1 glass of champagne
250g round rice
2 dabs of butter
Olive oil
Salt & pepper
Recipe
Step 1. Langoustine Bouillon
Shell the langoustines and set aside the meat for later.
In a hot pressure cooker, brown the shells in a drizzle of olive oil for 10 min to caramelize them.
Add 1 chopped shallot, the laurel, thyme and garlic, and leave to cook for 3 min.
Then add the tomato purée and continue cooking for 2 min.
Deglaze with champagne and just cover with water.
Leave to cook, boiling slightly, for 20 min. Filter the mixture.
Step 2. Langoustines
Remove the guts from the langoustines.
Brown them in a hot frying pan with some oil for 40 seconds.
Step 3. Risotto
Heat the oil in a large saucepan and brown the second chopped shallot.
Add the rice and stir until it becomes translucent. Deglaze with champagne and add the bouillon. Stir constantly. Season.
Moisten the rice as soon as the water has evaporated, until the rice is al dente and creamy.
Melt in a dab of butter.
Step 4. Plating-Up
Serve the risotto in a soup dish, then place a few langoustines on top.
Garnish with baby shoots or flowers.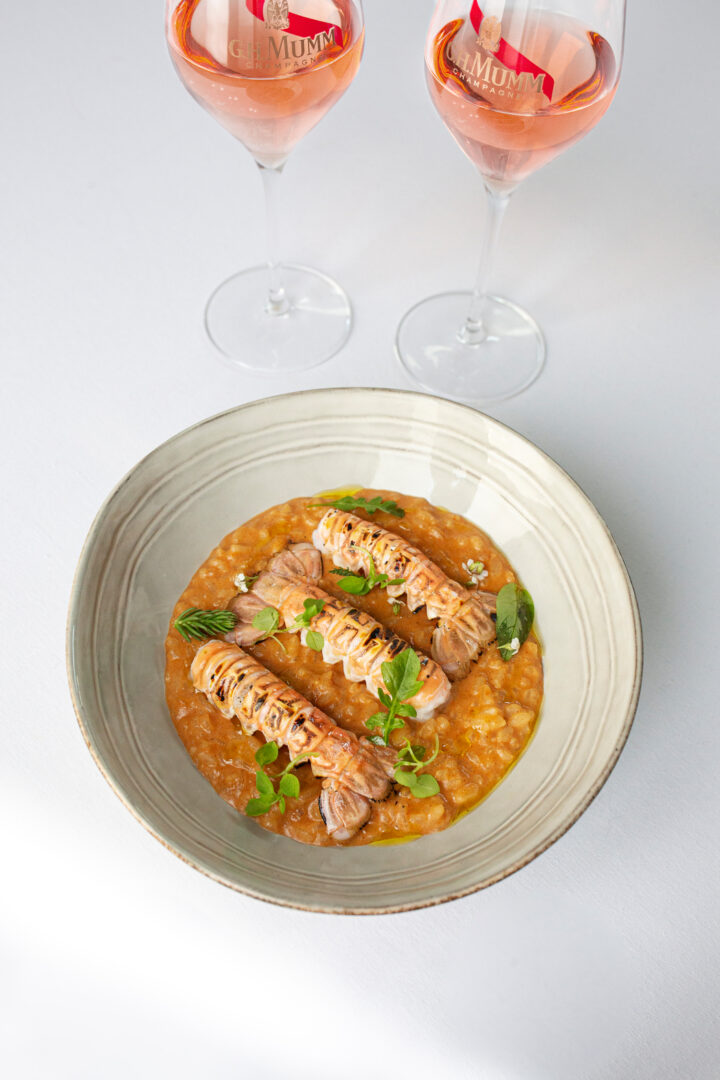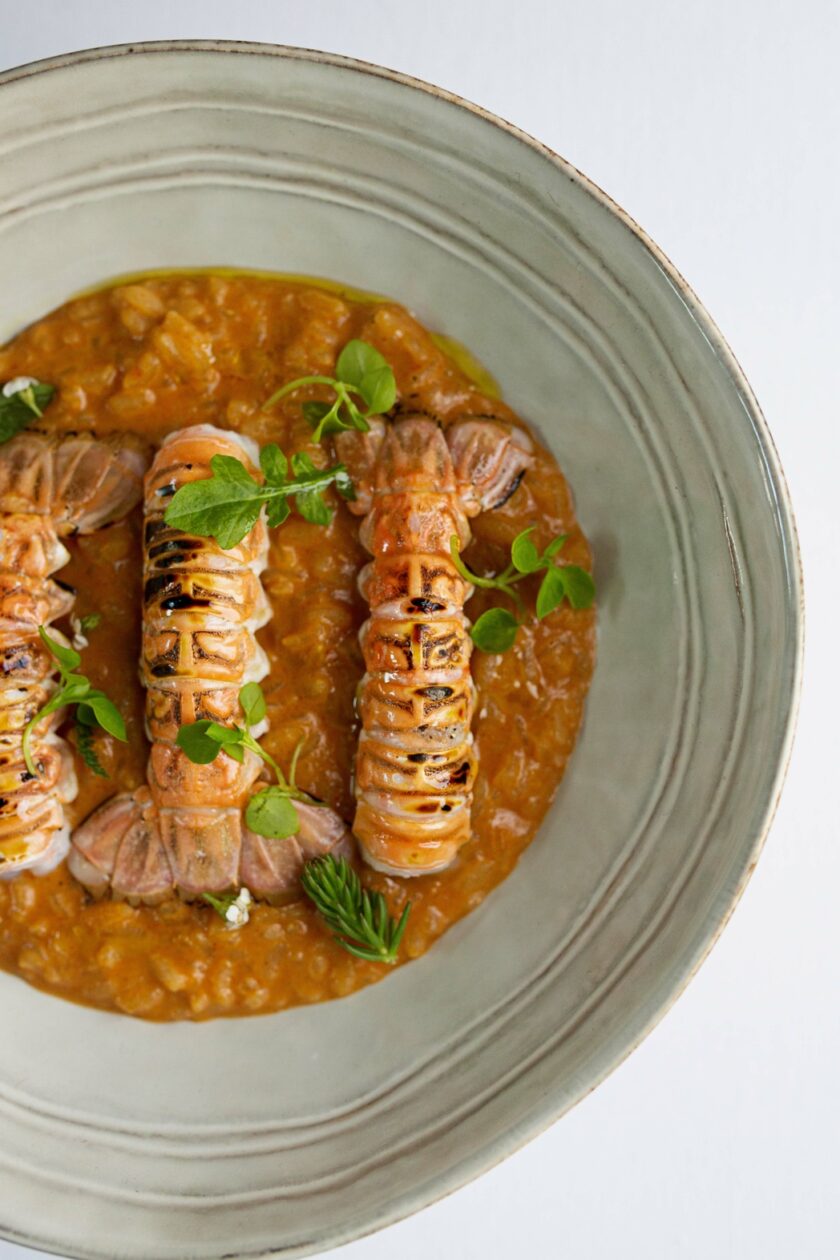 RSRV Rosé Foujita
With intense pink with salmon highlights, RSRV Rosé Foujita reveals an impression of roundness and vinosity on the palate, and a tense finish with flavors of red berries. The aromatic richness of this cuvée allows for multiple possibilities. It may be paired with meat such as beef, fish like salmon, and any creamy dessert. RSRV Rosé Foujita can accompany a meal from start to finish.
Discover the cuvée
Discover the cuvée