Sea bass sachimi & xo sauce
Sea bass sachimi & xo sauce
Kombu-jime sea bass sachimi, physalis & xo sauce
People

For 2

Preparation Time

15 minutes

Resting Time

2 hours

Winery Pairing

Grand Cordon
Ingredients
1 filet of sea bass
2 large kombu leaves (organic shop)
3 figs
Olive oil
1/2 lemon
Nasturtium leaf
2 teaspoonfuls XO sauce (Asian grocery)
Salt & pepper
Recipe
Step 1. Directions:
Wrap the two slightly moist kombu leaves around the filet of sea bass.
Wrap everything in plastic film and leave to rest for 2h. Cut the bass into sashimi.
Thinly slice the figs.
Step 2. Plating-Up:
Interpose the sea bass sashimi and slices of fig on a plate.
Season with salt and pepper.
Add a drizzle of olive oil and lemon juice.
Sprinkle with XO sauce and garnish with Nasturtium leaves.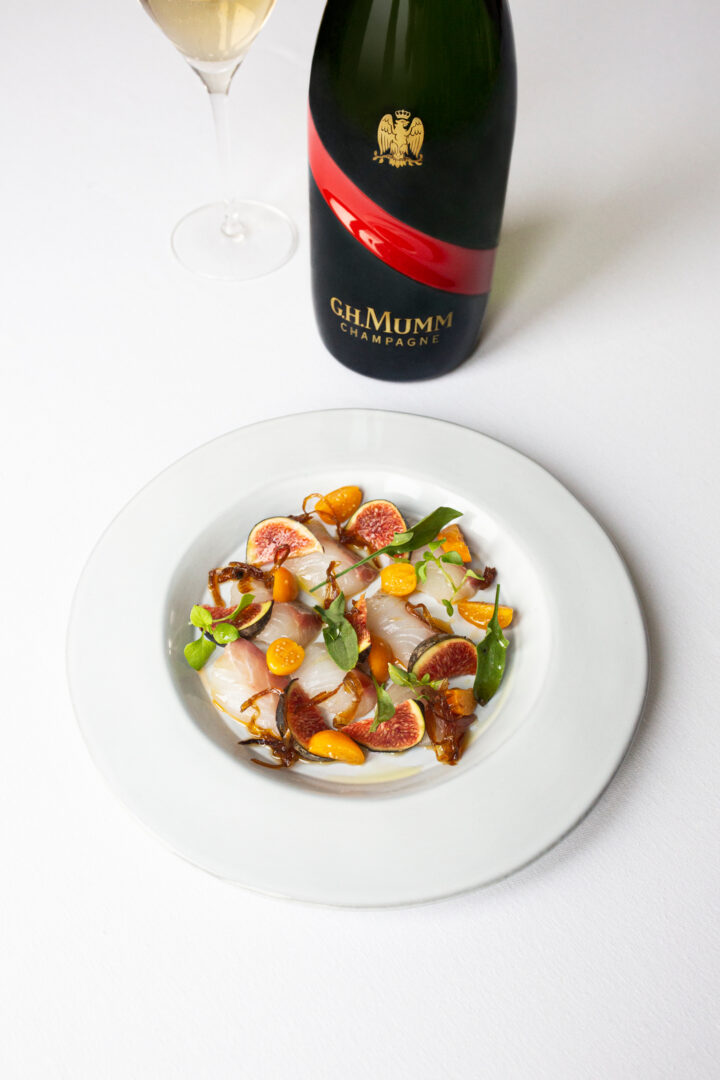 Mumm Grand Cordon
Toasting milestones, personal achievements or simply celebrating friendship with an improvised get-together, the exceptional fresh intensity of Mumm Grand Cordon champagne evokes the exhilaration of life's most unforgettable moments.
Discover the Cuvée
Discover the Cuvée