Oysters & plum granita
Oysters & Plum Granita
People

For 2

Preparation Time

30 minutes

Winery Pairing

Grand Cordon
Ingredients
6 Utah Beach oysters
1 tablespoonful rice vinegar
1 pinch of salt
1 pinch of pepper
6 red plums
5 blackberries
1 teaspoonful water Olive oil
Recipe
Mix all the ingredients, except the oysters and blackberries, in a blender and pour the mixture into a flat container.
Put the container into the freezer for at least 3 hours.
Break up the ice cube and mix it in a blender to obtain a fine granita. Put it back into the freezer for 20 min.
Open the oysters, taking care to throw away the first water.
Place a little granita and add a little finely diced plum.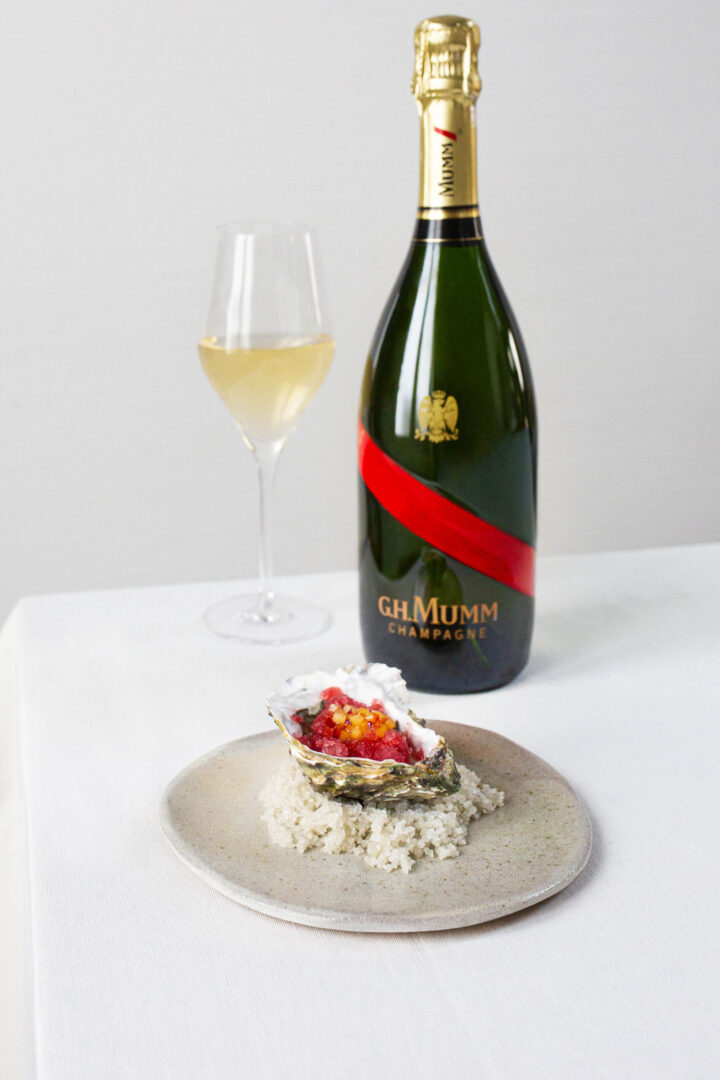 Mumm Grand Cordon
Toasting milestones, personal achievements or simply celebrating friendship with an improvised get-together, the exceptional fresh intensity of Mumm Grand Cordon champagne evokes the exhilaration of life's most unforgettable moments.
Discover the Cuvée
Discover the Cuvée