Uncategorized @en-us
The Pairing Quest: Chef Yamato Konnai
Welcome to a new episode of Pairing Quest, where Maison Mumm challenges talented chefs. Meet Chef Yamato Konnai, for who "Innovation is not simply about creating something new, but bringing people happiness too."
The Chef
Chef Yamato Konnai, is breaking down the codes of Japanese cooking, take on on Mumm's Pairing Quest, and recreate a historic menu by the French chef Gérard Vié.  
Champagne pairing
Every day, Chef Konnai builds on his past experiences to take his cooking to the next level. For his creation, he chose Mumm Grand Cordon and its refreshing and gourmet qualities that complement the shrimp and fennel, while the fine bubbles enhance the texture of the foam.  
Innovation is not simply about creating something new, but bringing people happiness too.

Chef Yamato Konnai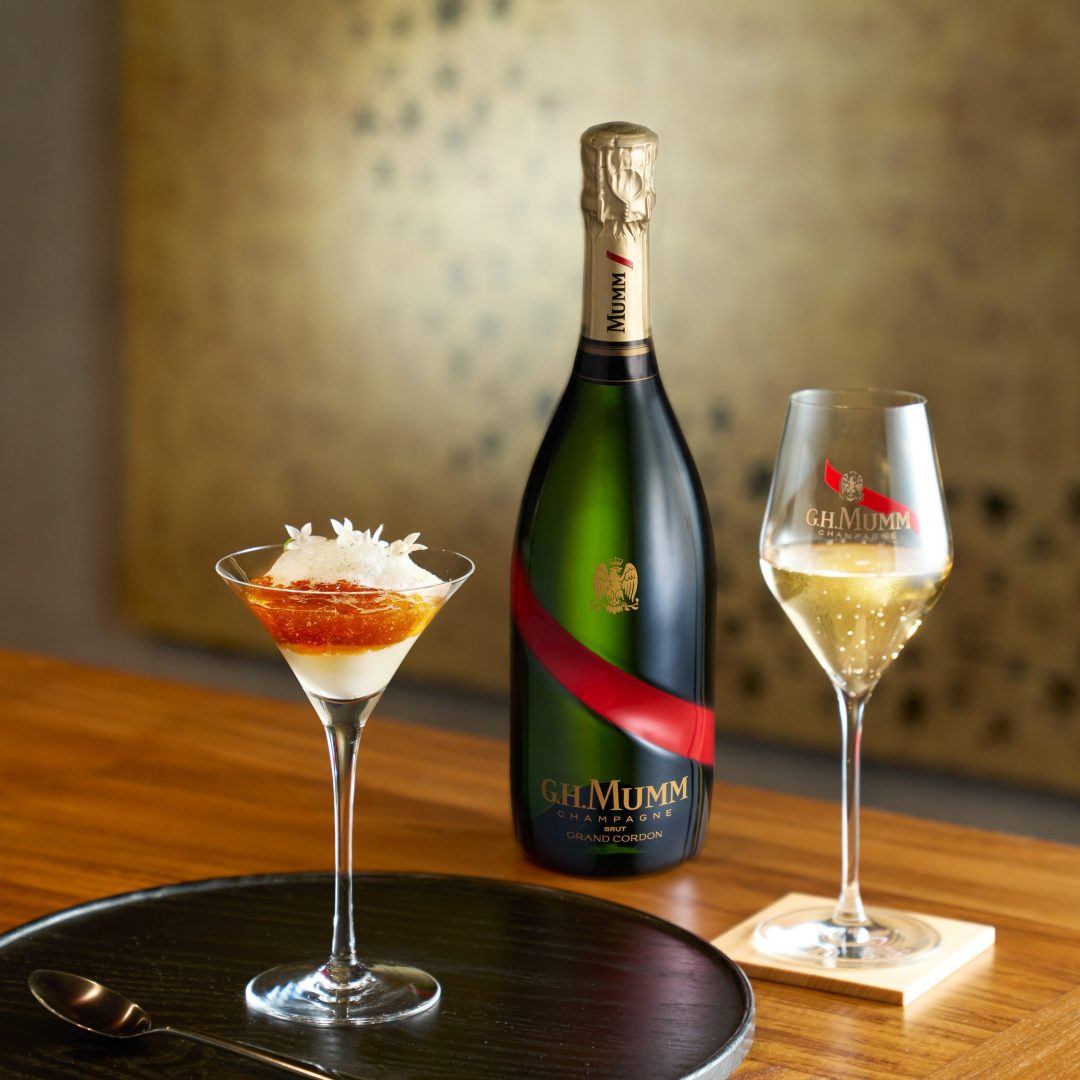 the dish
Chef Konnai's challenge for this episode is to revisit Chef Gérard Vié's Soupe glacée d'Ecrevisses à l'Aneth – a cold soup of crawfish and dill – a dish of his restaurant Potager du Roy from 1983.
Konnai chose to create a layered fresh dish featuring a shrimp foam, fennel puree, a gelee of shrimp-flavored Oden broth and an emulsion of fennel, a twist that might look French, but that offers a perfect balance of Japanese and French techniques. The final result will bring out the full flavor of the ingredients.  techniques. The final result will bring out the full flavor of the ingredients.
mumm grand cordon
A desire to celebrate the past while pushing beyond the possible led to the creation of Mumm Grand Cordon, a cuvée presented in a revolutionary bottle created in collaboration with renowned designer.
Epitome of the House's signature style, Mumm Grand Cordon expresses all the nuances of the Pinot Noir grape variety from the Champagne region of France. They are sourced from more than 100 crus for a bold, rich wine that subtly balances the power and structure of Pinot Noir with the elegance and minerality of Chardonnay and the fruitiness of Meunier.
discover
discover