Fried oysters & brown butter
Fried oysters & brown butter
Fried oysters & brown butter with white miso
People

For 4

Preparation Time

10 minutes

Cooking Time

2 minutes

Resting time

20 minutes

Winery pairing

Cordon Rouge
INGREDIENTS
10 oysters
1 egg
2 tablespoonfuls flour
Breadcrumbs
Frying oil
Brown Butter with Miso
125g butter
20g brown miso
4 tablespoonfuls whipping cream
RECIPE
Step 1. Brown Butter with Miso
Melt the butter in a saucepan on a medium heat until it starts to bubble.
After 30 seconds, when it is a nice golden/chestnut color and smells of hazelnuts, add the miso and the cream, then mix.
Immediately transfer the butter into a cold container. Filter and leave to cool.
Step 2. Oysters
Open the oysters, drain them and dry in paper towel.
Set aside the shells for the presentation.
Quickly dip each oyster in the flour and then in the beaten egg and breadcrumbs before plunging them into hot fat (180°C).
Cook for 2 min, until they are nicely golden.
Remove them and mop them on paper towel; serve with the brown butter cream with miso.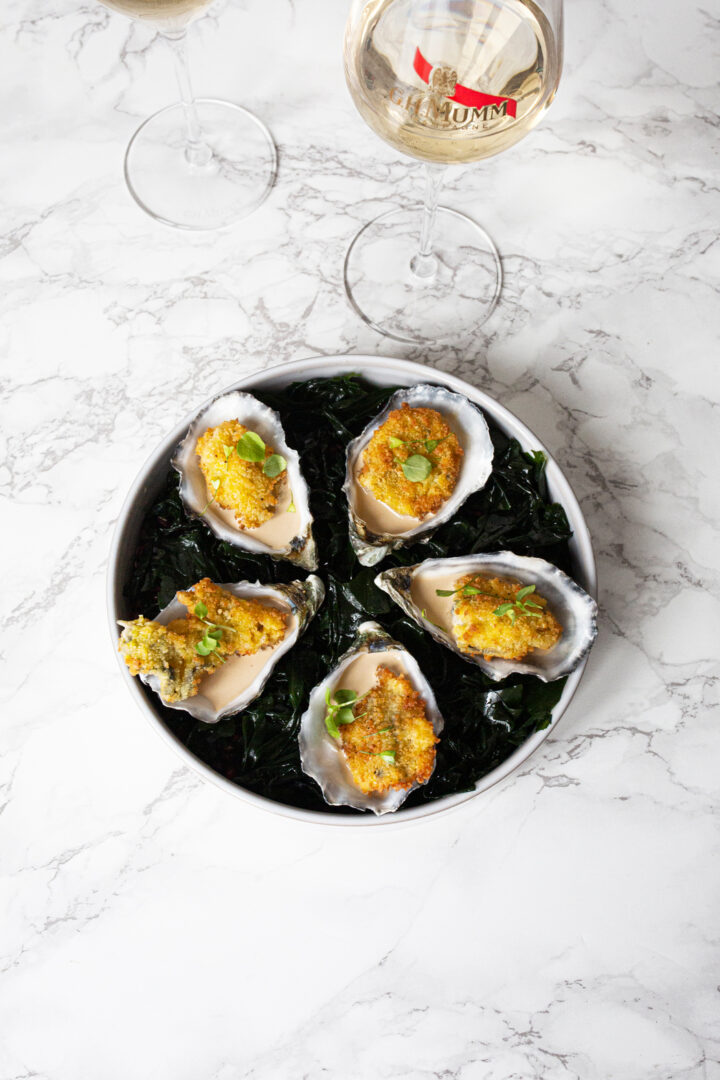 Mumm Cordon
Rouge
Mumm Cordon Rouge is ideal for an aperitif among friends or over a meal –those moments when everything simply clicks and positive energy flows: real friends sharing real talk, everyone at ease in a joyful, convivial atmosphere.
Discover the cuvée
Discover the cuvée