Deep fried eggs & trout roe
Deep fried eggs & trout roe
Deep fried eggs, unpasteurized cream & trout roe
People

For 2

Preparation Time

20 minutes

Cooking Time

7 minutes

Winery Pairing

Grand Cordon
INGREDIENTS
2 eggs
2 tablespoonfuls heavy crème fraîche
100g breadcrumbs
100g flour
2 tablespoonfuls trout roe
400ml frying oil
Finely chopped green onion
Salt & pepper
Recipe
Step 1. Directions:
Cook the 2 eggs for 5 min, starting from when the water boils. Cool them in cold water and shell them.
Dip the eggs in the flour then in the beaten egg and lastly in the breadcrumbs. Repeat the operation twice.
Heat the oil at 180°C and deep-fry the eggs for 2 min.
Step 2. Plating-Up:
Place the deep-fried egg on a plate, then add a spoonful of unpasteurized cream and a spoonful of trout roe.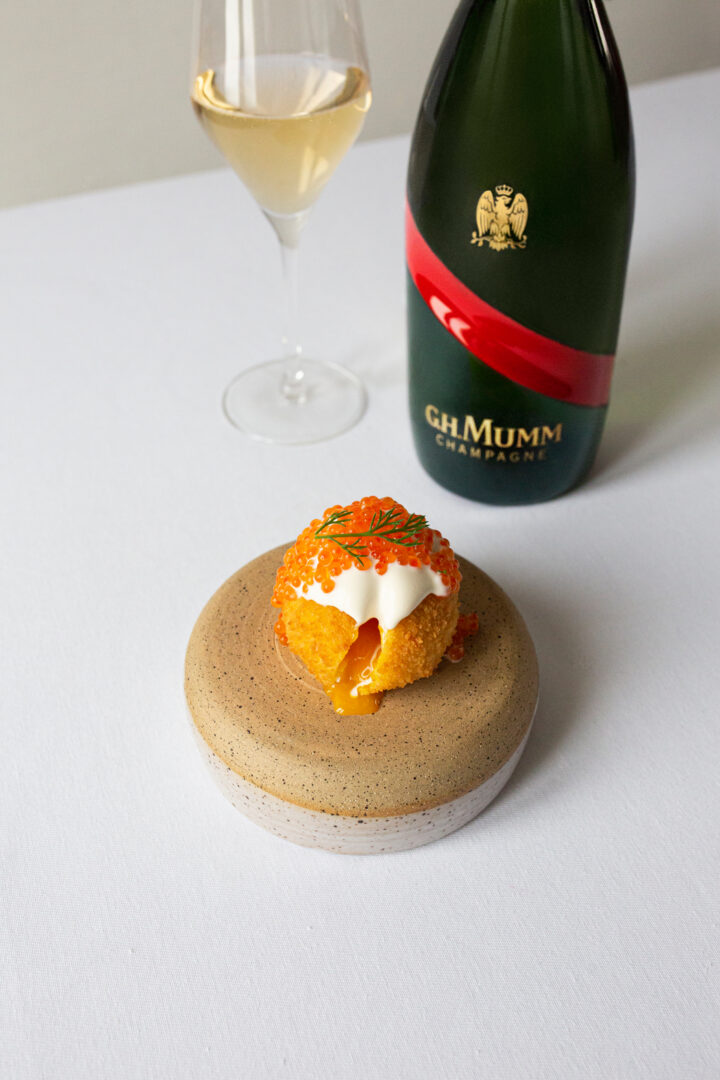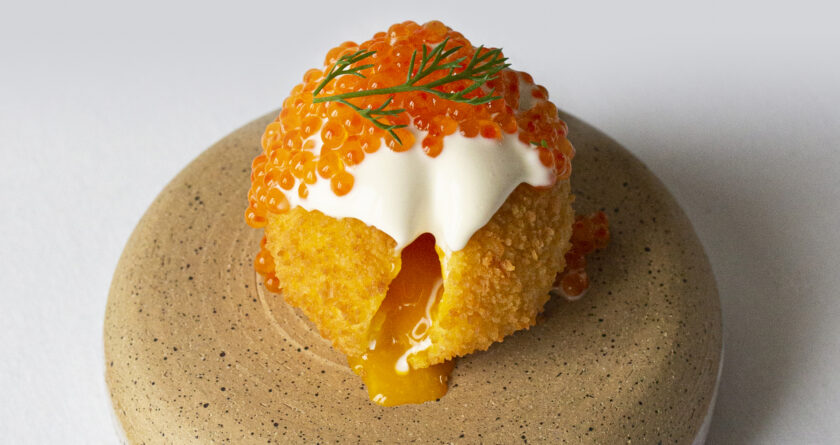 Mumm Grand Cordon
Toasting milestones, personal achievements or simply celebrating friendship with an improvised get-together, the exceptional fresh intensity of Mumm Grand Cordon champagne evokes the exhilaration of life's most unforgettable moments.
Discover the Cuvée
Discover the Cuvée