Tuna tostadas & guacamole
Tuna tostadas & guacamole
Fatty (bluefin) tuna tostadas & guacamole mousse
People

For 4

Preparation time

45 minutes

Resting time

10 minutes

Winery pairing

Mumm Olympe
INGREDIENTS
Tostadas
4 corn tostadas
400g filet of fatty tuna
1/2 chopped red onion
1 drizzle of lime juice
1 tablespoonful chili flakes
Guacamole Mousse
1 avocado
1 lime
1 shallot
1 teaspoonful cumin powder
1 teaspoonful chopped cilantro
1/2 chopped green chili
1 drizzle of olive oil
Salt & pepper
Recipe
Step 1. Directions
Peel and finely chop the shallot.
Slice the red onion into very thin julienne strips.
Dice the tuna and mix the cubes with the lime juice and olive oil in a salad bowl.
Leave to marinate for 10 min.
Heat the tostadas in a frying pan for 2 min.
Step 2. Guacachile
Mix the ingredients for the guacachile and set aside in the fridge.
Step 3. Plating-Up
Put a little guacachile, a spoonful of bluefin tuna and some red onions sliced into thin julienne strips on each tostada.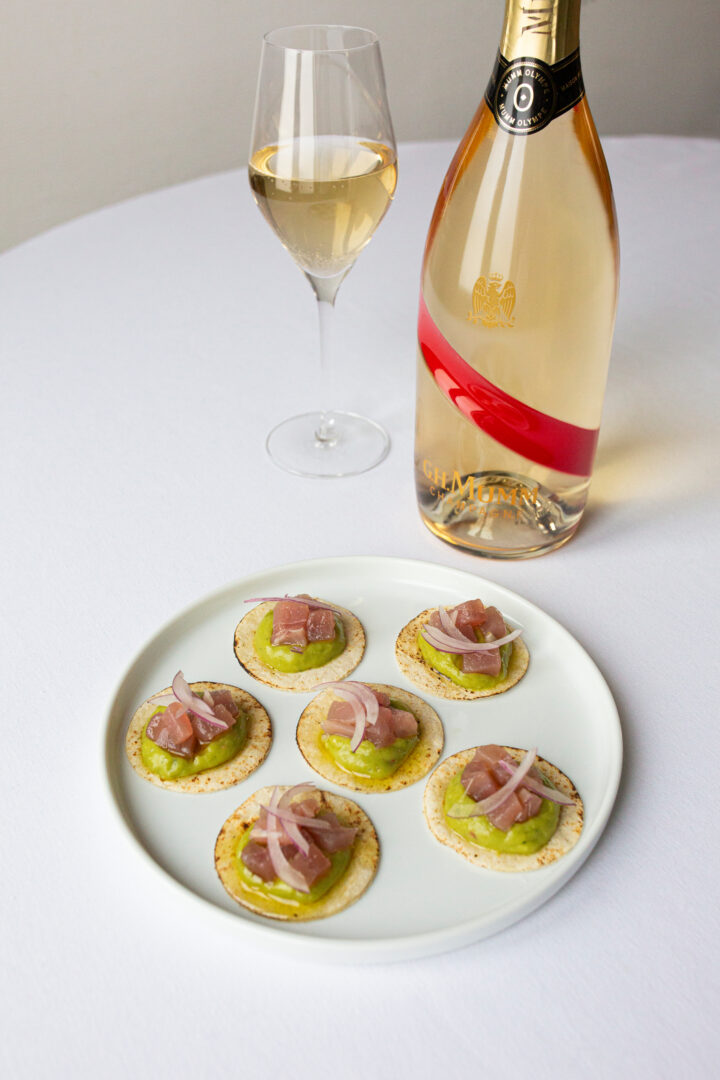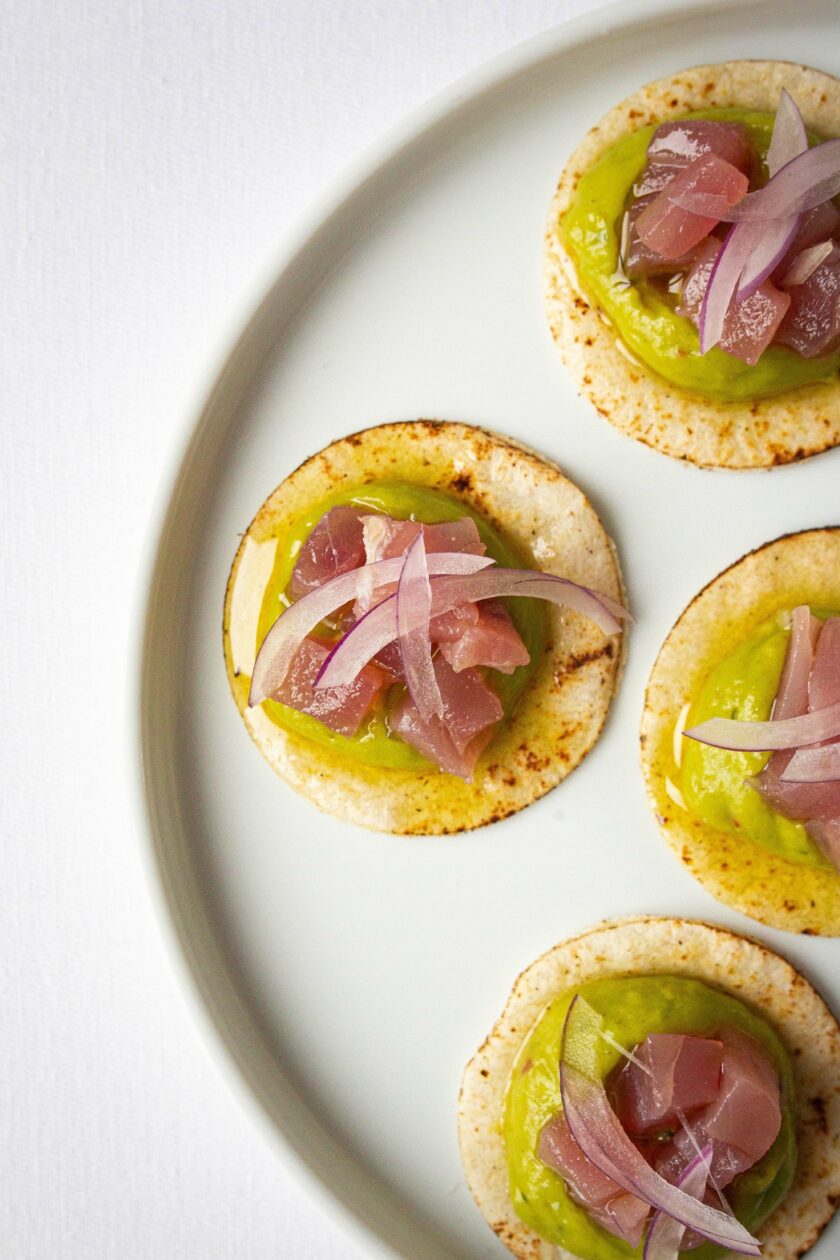 Mumm Olympe
Invited to all the best parties, Mumm Olympe champagne combines delicious sweetness with bright fruit and the House's signature freshness.
Discover the cuvée
Discover the cuvée