Champagne Julep
Recipe
INGREDIENTS

• 125 ml — 4 oz Grand Cordon
• 1 tsp Caster Sugar
• 8 to 10 Mint leaves Mint sprig
Story
It predates the champagne cocktail and it can be considered as the foremost low-abv cocktail. In 1846, it was found to be the fashionable drink in new Orleans.
Method
In highball glass place the fresh mint leaves and press them then add sugar and fill with crushed ice fill up with Grand Cordon stir gently and garnish with mint sprig
Tip
Of course, you can also serve it in a traditional silver-plated julep cup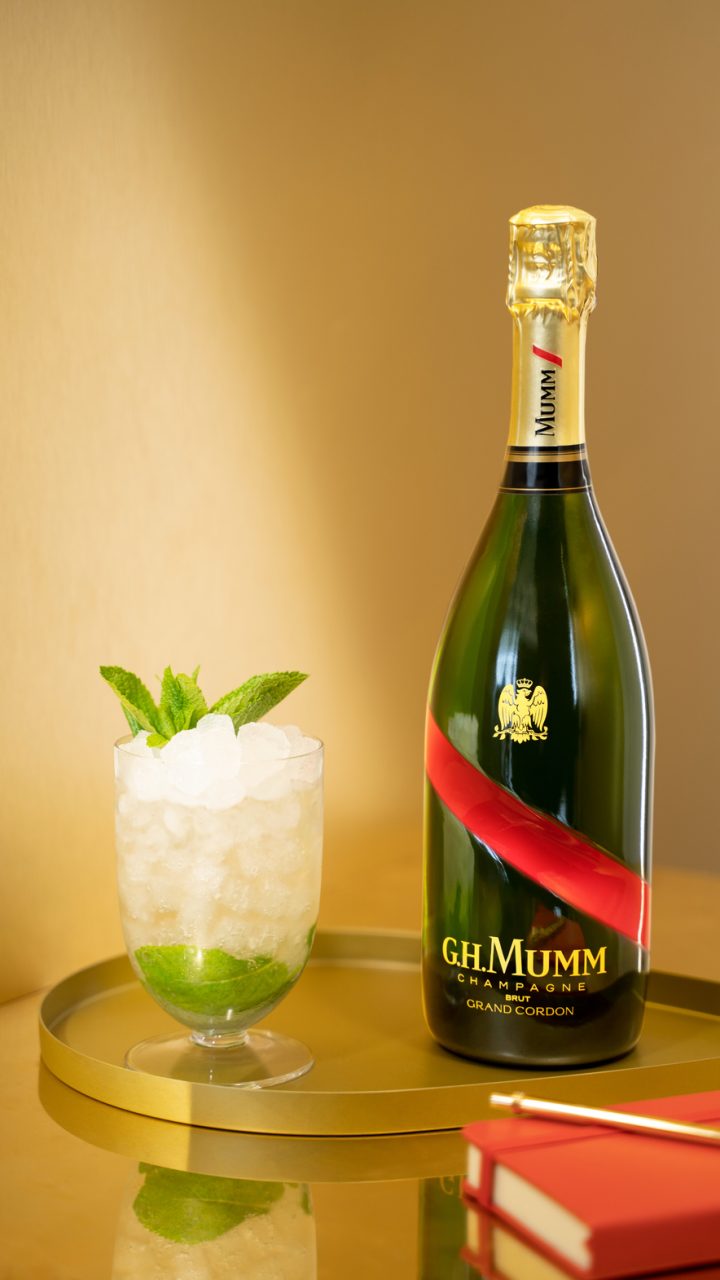 Mumm Grand Cordon
Toasting milestones, personal achievements or simply celebrating friendship with an improvised get-together, the exceptional fresh intensity of Mumm Grand Cordon champagne evokes the exhilaration of life's most unforgettable moments.
Discover the Cuvée
Discover the Cuvée