Celebrate the come up with
Chef Kwame Onwuachi
Celebrate the come up with
Chef Kwame Onwuachi
Mark your own journey
If anyone knows about life's curves, pivots and detours, it's Chef Kwame Onwuachi. The James Beard Foundation Award-winner, best-selling author, activist and all-round Renaissance man has passed many milestones on the way to becoming one of America's most inspiring young chefs. Hailing from the Bronx, raised in New York City, Nigeria and Louisiana, Kwame has made his own way up, from selling candy on the subway to studying at the Culinary Institute of America, from working in Michelin establishments, to opening five restaurants before turning 30, from competing on Top Chef to being named Esquire Magazine's Chef of the Year.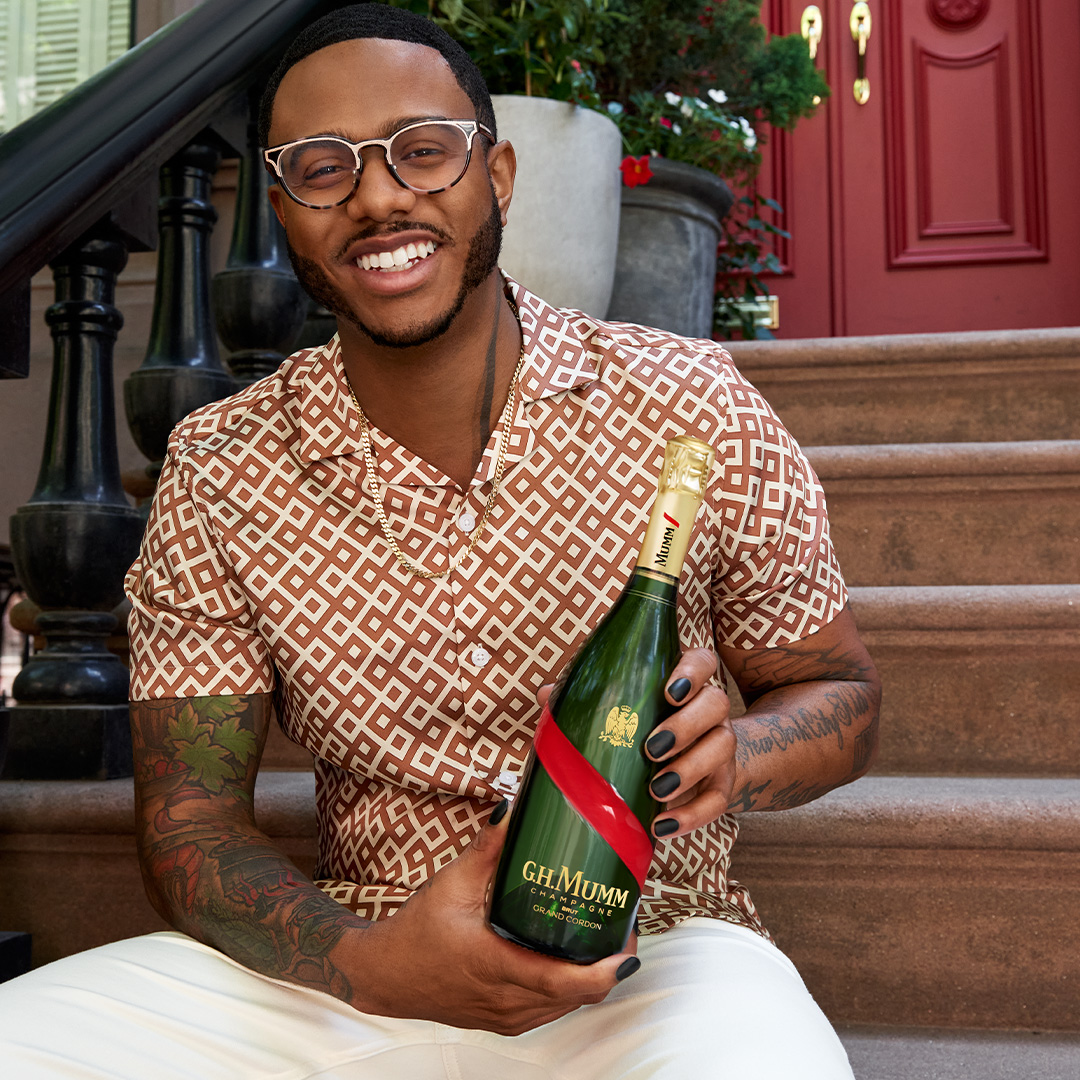 If you don't quit, you can't lose.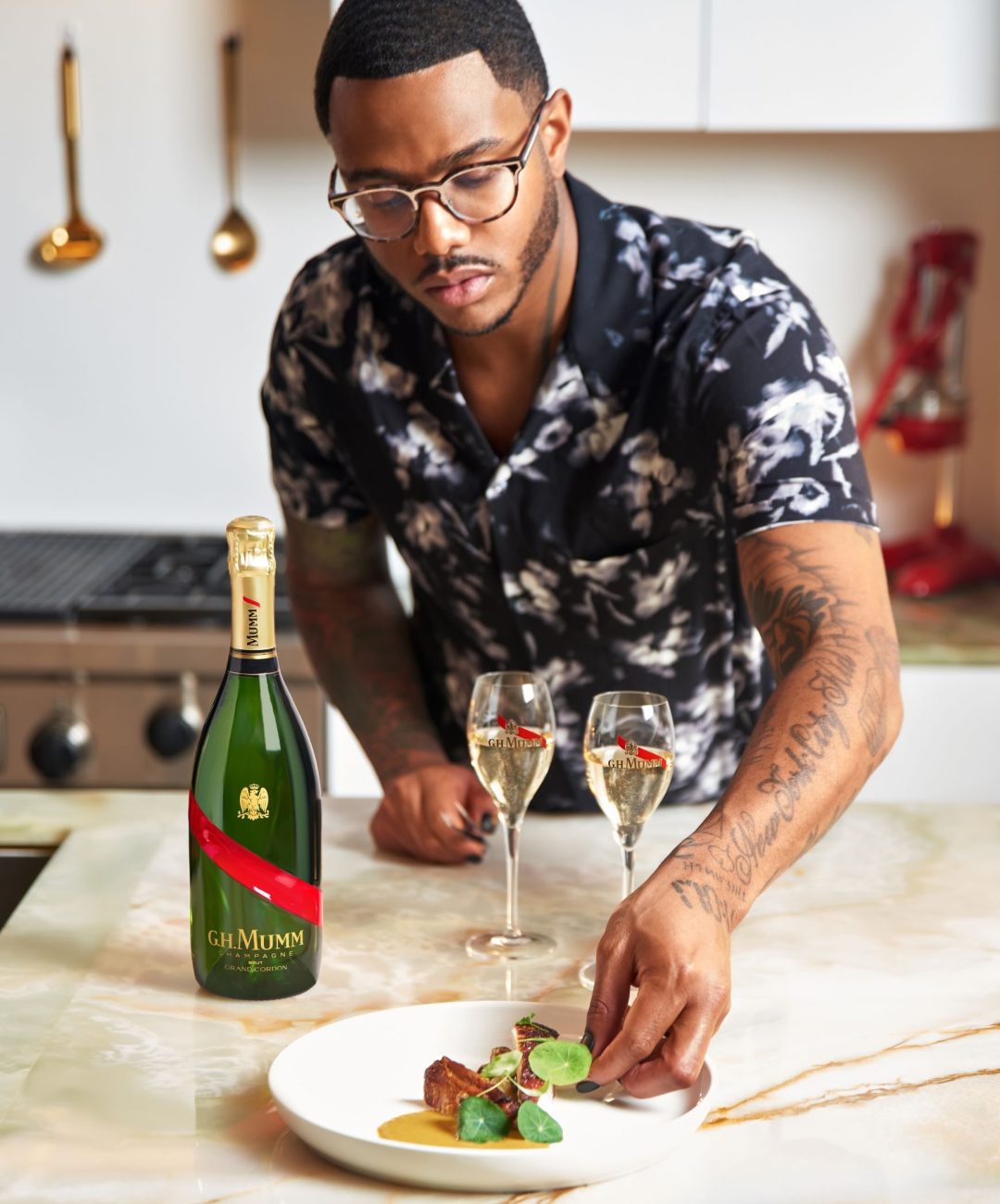 Progress is never linear
If there's one thing Kwame knows, it's that the path to success lies in committing to your vision. As he puts it: "If you don't quit, you can't lose." Progress is never linear, but that's what adds spice to life's journey. It's about being willing to innovate. It's about honoring your roots, while opening up new horizons. And every step on that journey, every milestone that takes you towards your goals, deserves to be celebrated.
Exploration moves the world forward, so why always settle for the safe path?
Exclusive Recipes for the Holidays
This holiday season, Kwame teams up with G.H.Mumm to pair his bold and authentic flavors that draw on his heritage and his own life experiences with the Maison's iconic Champagne. For nearly two hundred years, Maison Mumm has put innovation at the service of its wines, using pioneering methods to celebrate the power and structure of Pinot Noir, its signature grape. Kwame's inspiring menu-pairing suggestions with Mumm Champagne represent a joyful collusion between two icons of innovation.
See Recipes
See Recipes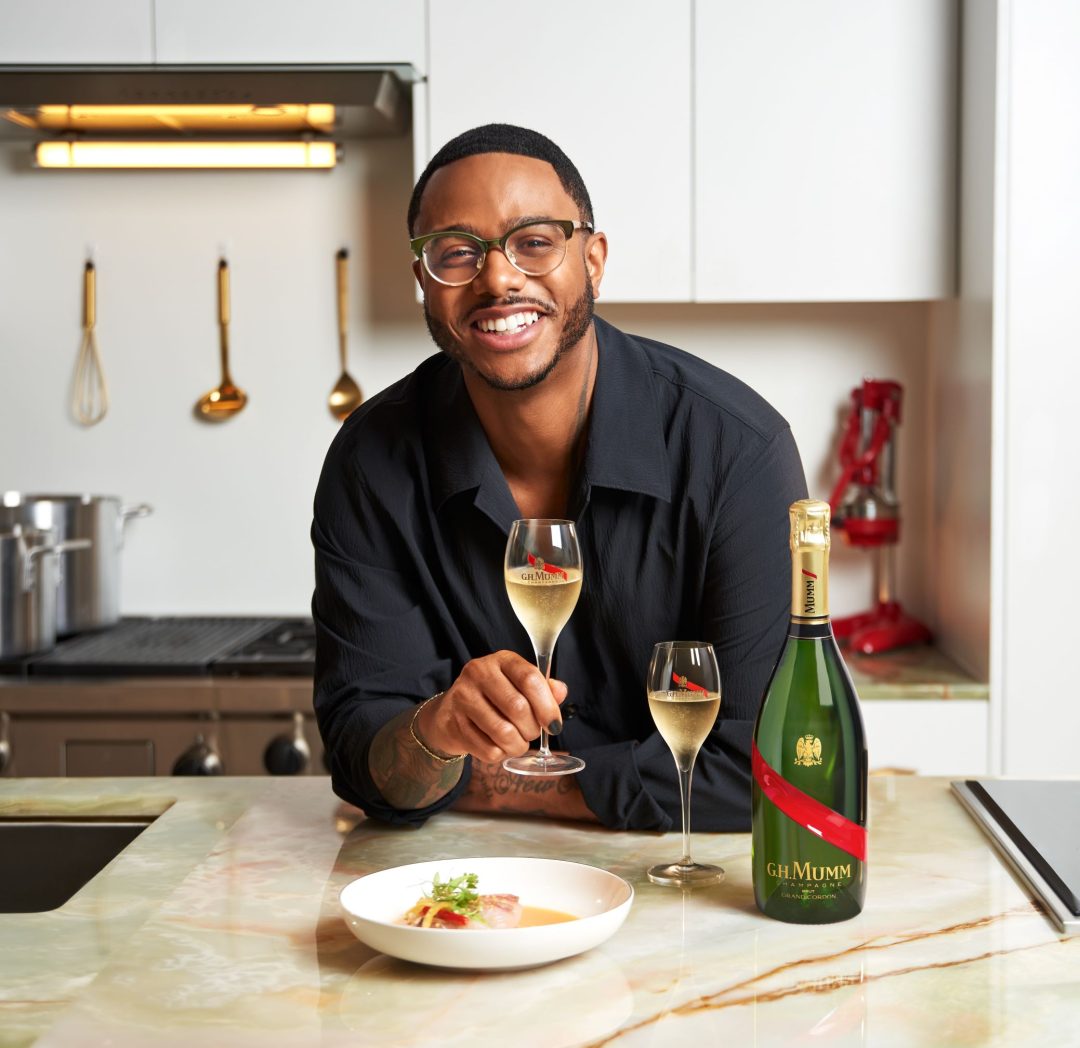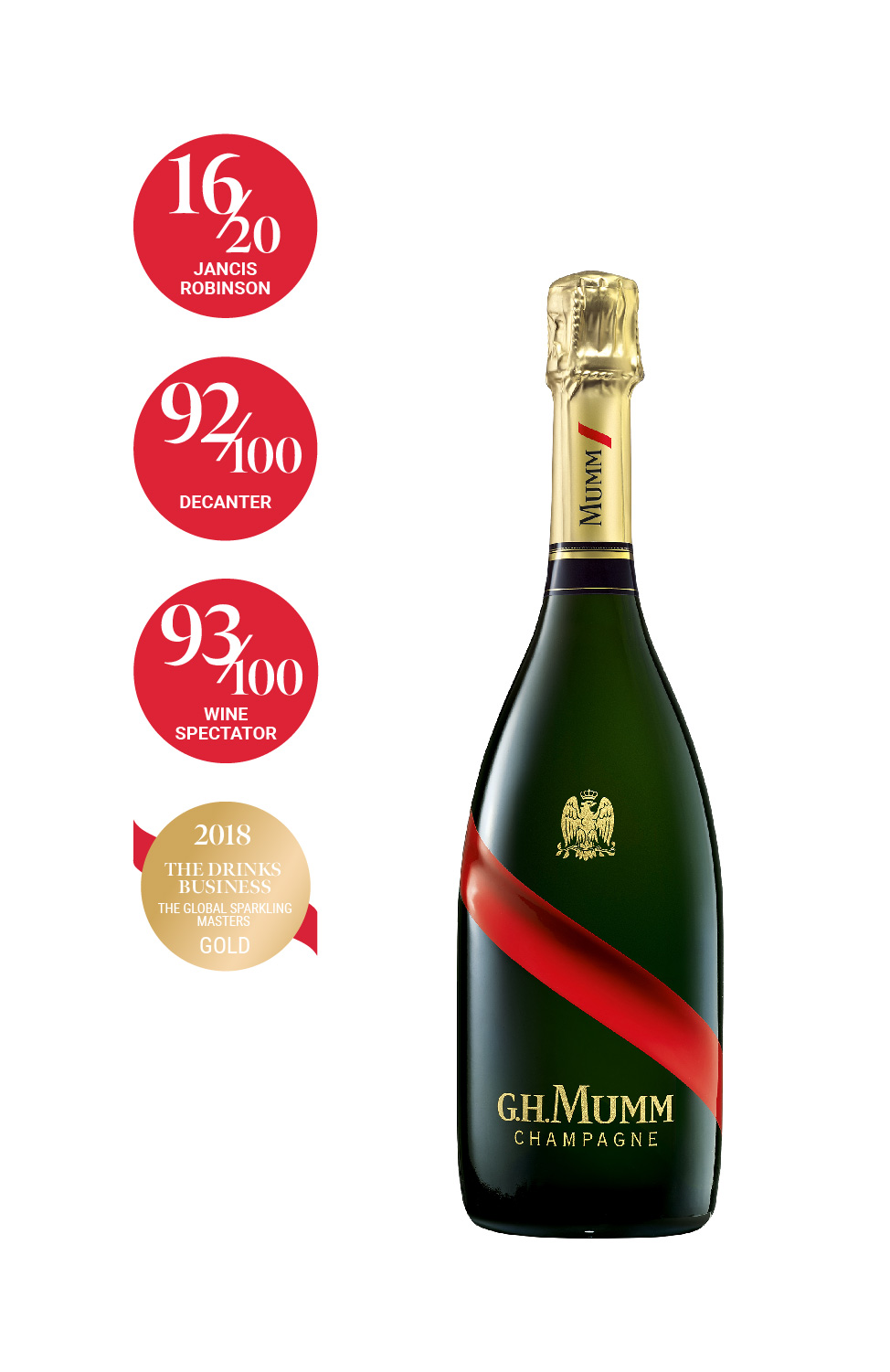 MUMM GRAND CORDON
A desire to celebrate the past while pushing beyond the possible led to the creation of Mumm Grand Cordon, a cuvée presented in a revolutionary bottle created in collaboration with renowned designer.
Epitome of the House's signature style, Mumm Grand Cordon expresses all the nuances of the Pinot Noir grape variety from the Champagne region of France. They are sourced from more than 100 crus for a bold, rich wine that subtly balances the power and structure of Pinot Noir with the elegance and minerality of Chardonnay and the fruitiness of Meunier.
Shop Now
Shop Now